PTI members seek in house change against PM Khan, sources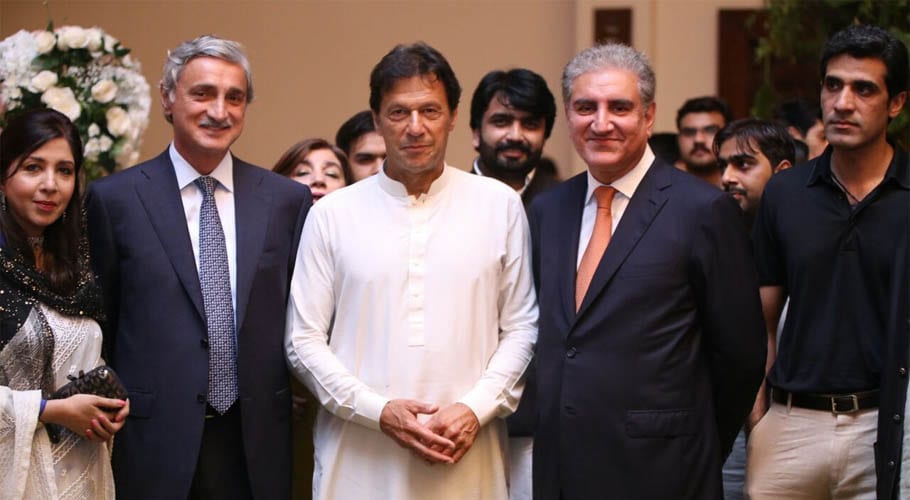 ISLAMABAD: According to sources, PTI federal ministers, provincial assembly members, and Chaudhry brothers have completed the number game and are fully active against Prime Minister Imran Khan for in-house change.
According to details, Governor Punjab Sarwar Khan and Jahangir Tareen, as well as Chief Minister Punjab Usman Bazdar have finalized the alliance with the Chaudhry Brothers with the full support of their under influence member of the parliament, whereas Jahangir Tareen is playing a great role in regard.
READ MORE: Saudi FM phones Qureshi to assure him full support over Kashmir
Differences occurred when the flour, sugar crisis that Prime Minister Imran Khan removed from all commissions, Defense Minister Pervez Khattak strongly supported Jahangir Tareen in the flour and sugar problem.
The reason for the federal ministers ' dispute emerged when few ministers requested that Maryam Nawaz be allowed to go abroad, the Punjab Chief Minister Usman Bazdar be removed, and that former Prime Minister Nawaz Sharif be extended, although Prime Minister Imran Khan firmly rejected all three demands.
Jahangir Tareen will be playing his key role in the in-house change which Shah Mehmood Qureshi is already ready. Members of the PTI said that Punjab should be fully handed over to Chaudhry brothers.