PMLN's Shahid Khaqan admits 'buying' watches from Toshakhana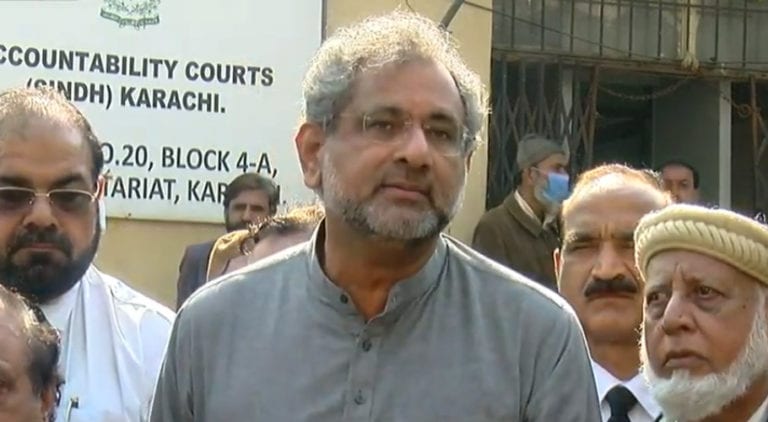 ISLAMABAD: Former Prime Minister and a disgruntled PMLN leader these days, Shahid Khaqan Abbasi has admitted to 'buy' watches from Toshakhana.
Also read: Toshakhana fiasco: Who is Umar Farooq Zahoor?
The 'Toshakhana watch' has been at the center of heightened political tirade by ruling PDM coalition against former premier Imran Khan as he was disqualified for a single term from his Mianwali by the Election Commission of Pakistan in October last year in a reference related to items 'purchased' from Toshakhana.
Disqualifying Imran Khan under article 63 1-P, the ECP in its verdict recommended to initiate criminal proceedings against Imran Khan.
Also read: ECP disqualifies Imran Khan in Toshakhana reference
Speaking at a TV program last night, Shahid Khaqan Abbasi admitted, "I do not wear wristwatches but my son had bought some watches from Toshakhana which I had paid for later."
He said that gifts are given to the military secretary, not to the prime minister, which was later accumulated in the Toshakhana.
He said that the military secretary writes to you that such a thing has been gifted to you, quoting the price of the gift if the PM wants to buy it for personal use.
The former premier said that his son took some watches from Toshakhana after paying the amount they asked for it. He added that he left some gifts in Toshakhana.