PMD issues countrywide heatwave alert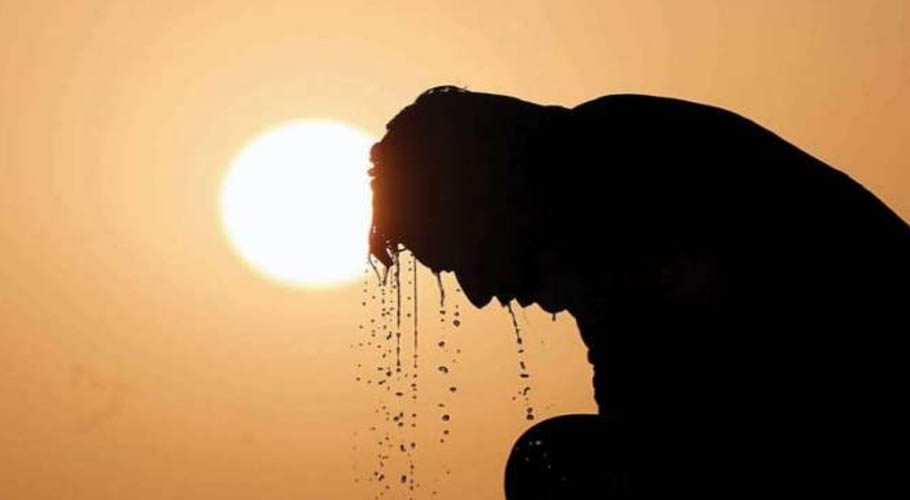 KARACHI: The Pakistan Meteorological Department (PMD) has issued a warning regarding the first heatwave of the season expected to hit many parts of the country during the current week.
According to the PMD, hot and dry weather is expected during the week due to which heatwave conditions are likely in most plain areas of the country. Sindh, Southern Punjab, Eastern, and Southern Balochistan will remain in the grip of very hot and dry weather from Tuesday to Saturday.
The Met Office said that dust-raising winds are expected in Sindh and Balochistan during the period with the daytime temperatures remaining above normal in most plain areas. The temperatures were also likely to rise in sub-mountainous areas of the country.
The National Disaster Management Authority (NDMA) has urged the provincial disaster management authorities (PDMAs) and local authorities to take effective response measures to mitigate the impact of imminent heatwave.
ملک میں رواں ہفتے کے دوران گرمی کی پہلی لہر کی پیشگوئی۔

رواں ہفتے کے دوران ملک کے بیشتر علاقوں میں موسم گرم اورخشک رہےگا جس کی وجہ سے زیادہ ترمیدانی علاقے شدید گرمی کی لہر کے زیر اثر رہیں گے۔#heatwave #ClimateCrisis #climate #Summer2021 #summeriscoming #StaySafe #Pakistan pic.twitter.com/zMx725UbBj

— Pak Met Department محکمہ موسمیات (@pmdgov) March 30, 2021
The PDMAs and other relevant authorities have been asked to establish heatstroke stabilisation centres and relief centres at government and private hospitals, basic, rural health units or any available government buildings and community centres by ensuring basic facilities there.
The local authorities have been asked to improve coordination with emergency services and different departments, besides enhancing awareness campaign to educate the public on preventive measures.
It said that a helpline should be set up to assist the affected people on a priority. It added that the general public, especially heatstroke victims should be provided water and necessary emergency medicines. The people especially farmers should be warned about possible dust storm during harvesting and thrashing.
The PDMAs have been told to timely inform the NDMA about the assistance needed in establishing heatstroke centres, awareness campaign, or the issue of sending SMS alerts in relevant areas.
The NDMA said authorities should ensure water conservation, availability of uninterrupted power supply, availability of standby generators in heatstroke centres and hospitals. Emergency services, ambulances with trained paramedics should be available round the clock particularly during day time.