PM Imran Khan launches 'Digital Pakistan' initiative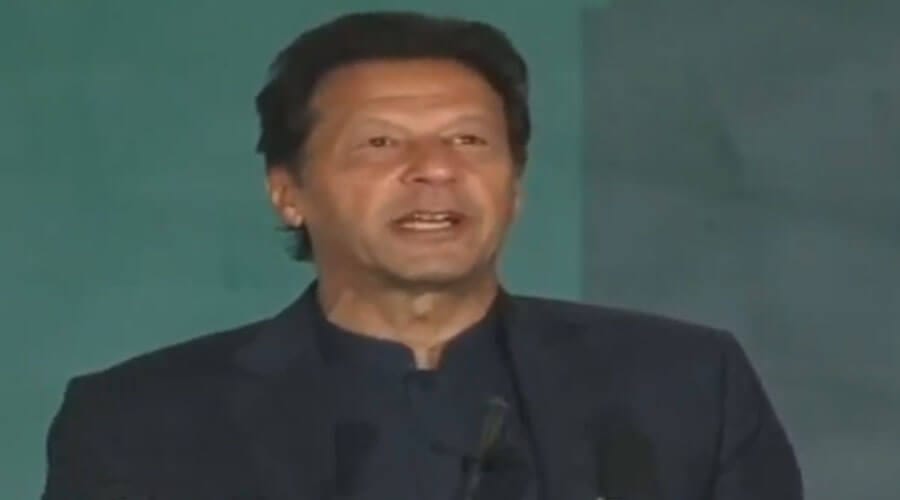 ISLAMABAD: Prime Minister launched 'Digital Pakistan Vision' in Islamabad and said that the government will concentrate on taking the country digitally forward.
Addressing the ceremony, the prime minister termed it a huge opportunity for the nation, saying digitalization will help in providing jobs to our youth and spur their creative abilities.
The prime minister regretted that earlier governments did not work on making the country digitally advanced. He also hailed senior Google executive Tania Aidrus who has quit her job to head the initiative.
"I was also an overseas Pakistani when I was studying abroad at university. Half of the year I played cricket abroad and the rest of the half-year in Pakistan. So I have a complete idea of overseas Pakistanis as in what is the motivation behind moving out," he added.
"I hope overseas Pakistanis are watching this because this message is for them."
The prime minister said that those who take difficult decision are successful people. He reminded that whoever takes the easy path will have a smooth sailing downwards, as there is no resistance or challenges in their life.
"There comes a point in your life when you have to take a decision in your life. 'What is the purpose of your life?' Those who give correct answer to this question, they progress in the world, earn respect and their hearts are at peace.
LIVE: Prime Minister of Pakistan Imran Khan at Digital Pakistan Ceremony in Islamabad (05.12.19)#PrimeMinisterImranKhan #DigitalPakistan @ImranKhanPTI https://t.co/4I61r1dH4a

— Prime Minister's Office, Pakistan (@PakPMO) December 5, 2019
"Those who can take difficult decision are the successful people. Please remember, whoever took the easy path, their smooth sailing is always down. When there is no resistance or challenge in your life, that's the point when you get old," added the prime minister.
He also shared the famous verse of Allama Iqbal saying, "There are more galaxies beyond the stars", adding that "once you achieve the first one, there is a new one ready for you. The day your challenge ends, your life goes down the hill."
He said the government is going to introduce e-governance in government departments to eradicate corruption from the country. He said the e-governance in public sector institutions will help accelerate the processes and provide facilitation to the public.
PM Imran Khan expressed determination that any resistance in the digitalization of the economy will be overcome.
It covers 5 strategic pillars. Access and Connectivity that ensures every Pakistani has access to internet that is a fundamental right. pic.twitter.com/0ECqpKxHq5

— Tehreek-e-Insaf (@InsafPK) December 5, 2019
He said the government inherited record fiscal, trade and current deficits with rupee facing pressure and institutions in disarray. He added the with hard work and tough decisions taken, the situation of economy has improved and has been acknowledged by international financial institutions.
Digital Pakistan Vision sets Pakistan's digital ambition and has been designed for the government and the private sector to work towards a digitally progressive and inclusive country.
The vision brings together multiple initiatives that the government has already kicked off, and identifies additional focus areas that it will initiate in the coming months.
Its strategic pillars include access and connectivity, digital infrastructure, digital skilling and literacy, innovation and entrepreneurship.
These pillars, supported by a forward-looking policy and a broader legal framework, will set us on the path to becoming a truly Digital Pakistan.