Pakistan stands firm with Kashmiri brethren: COAS Bajwa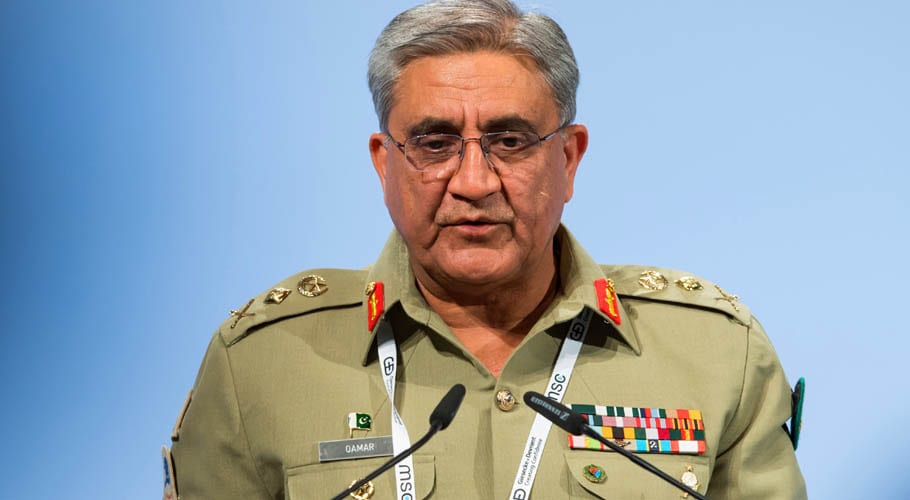 RAWALPINDI: Chief of the Army Staff (COAS) General Qamar Javed Bajwa on Wednesday said in his message on the occasion of Kashmir Solidarity Day that the entire Pakistani nation is standing firm with Kashmiri brethren.
C
OAS Qamar Javed Bajwa in a statement said, "The Army performs its duties diligently. The struggle for the independence of Kashmir is alive because of the sacrifices of the armed forces and the Kashmiris. We will continue supporting Kashmir until the dawn of freedom."
READ MORE: President Alvi reaffirms Pakistan's full support for Kashmiri people
He said that the Pakistan Army is prepared to face any kind of hostility along its frontiers. "The Indian forces resort to unprovoked firing along Line of Control (LoC) and are specifically targeting the Kashmiri civilians," he added.
COAS said that the state terrorism is at its peak in Indian Occupied Kashmir (IoK) and Pakistan would go to any lengths for the people of  Kashmir.
COAS General Bajwa said, "The Kashmir Valley has been transformed into a prison where millions of Kashmiris are imprisoned, Kashmiri people are facing worst atrocities by Indian forces."
Earlier, In their separate messages on the occasion of the Kashmir Solidarity Day, President Arif Alvi reiterated Pakistan's unconditional support for Kashmiri brothers and sisters who have been subjected to barbaric locking and internet blockade for six months.
READ ALSO: Fawad Chaudhary reaffirms Kashmir as jugular vein of Pakistan
President Arif Alvi said that, by its unconstitutional and unilateral acts of 5 August last year, India explicitly violated the applicable United Nations Security Council resolutions.
President Alvi said, "International human rights organizations and, as well as international media, should have access to determine the humanitarian situation in the occupied territory."