Pakistan should observe complete lockdown every two weeks: WHO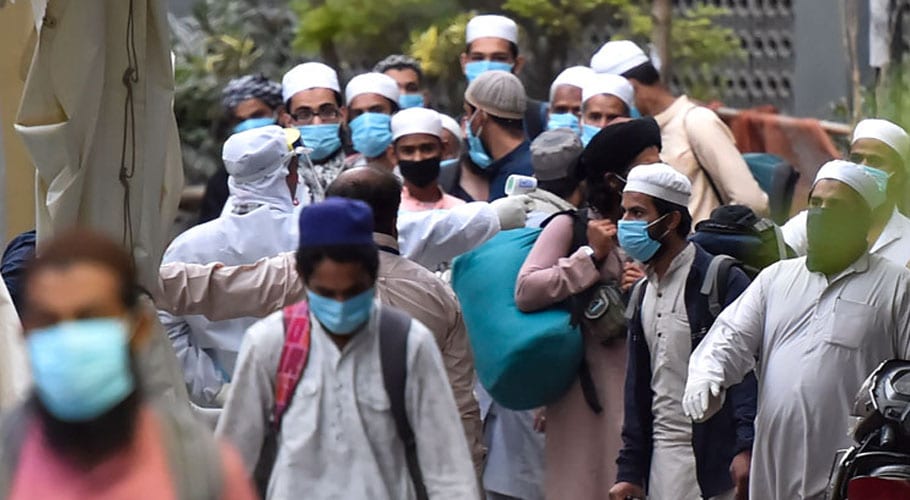 GENEVA: The World Health Organisation (WHO) has suggested that Pakistan should observe a complete lockdown every two weeks for fourteen days due to surging COVID-19 cases.
The WHO has listed Pakistan among the top ten countries in the world in terms of a spike in coronavirus cases. In a letter written to Pakistan, the organization has urged the country to observe a complete lockdown in view of rising coronavirus patients and deaths.
The WHO has advised the Punjab government to ensure 50,000 tests daily. "Pakistan does not meet even one of the six conditions required for lifting sanctions, additional SOPs should be implemented in quarantine centers and health facilities," the health organization maintained.
According to the WHO, Pakistan has inadequate emergency facilities and only 751 ventilators are allocated for coronavirus wards, WHO added.
Moreover, the WHO warned that the coronavirus pandemic situation is worsening worldwide due to the surging cases of the virus being recorded every single day.
Around the world, seven million people have been infected since the outbreak emerged in China's Wuhan last year. More than 403,000 people lost their lives due to the deadly virus across the globe. 
The number of confirmed coronavirus cases in Pakistan has surged to
108,317
while the death toll stands at 2,172.
As per details, 21 percent of the cases have foreign travel history while 79 percent of the cases are reported to be locally transmitted.
Read more: WHO terms coronavirus pandemic situation worldwide as 'worsening'