Pakistan reports 4,468 COVID-19 cases, 67 deaths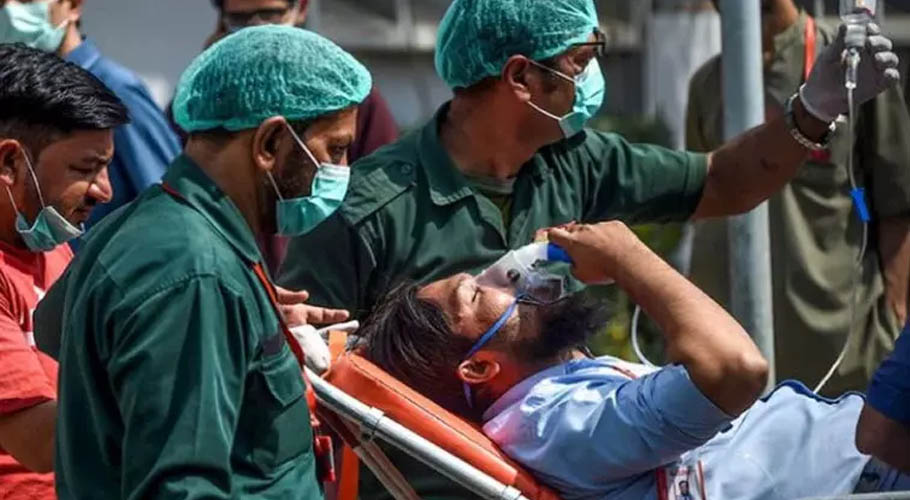 ISLAMABAD: Pakistan has reported another 4,468 coronavirus cases in the past day while 67 people lost their lives amid an alarming increase in infections across the country.
The latest statistics of the National Command and Operation Centre (NCOC) showed the total number of infections in the country has reached 649,824. The death from the disease has reached 14,158. There are 42,384 active cases in the country including 2,842 in critical condition. The positivity rate stands at 10.09 percent.
A total of 44,279 tests were conducted across the country during the past day. Since the detection of the first COVID-19 case in the country, or than 10.01 million tests have been conducted so far. Overall 593,282 people have recovered from the virus including 2,137 in the past day.
There has been an alarming increase in the number of cases in Punjab, Khyber Pakhtunkhwa and Islamabad Capital Territory (ICT). Punjab has recorded 210,095 cases so far while the death toll has reached 6,190. There are 21,309 cases in the province.  Punjab reported 2,451 new coronavirus in the last 24 hours. Of them, 1,566 cases were reported in Lahore alone. The daily positivity rate in Lahore has reached 23%
Khyber Pakhtunkhwa has reported 83,630 cases so fa and 2,274 deaths. The total number of active case in the province have increased to 7,316. KP reported 890 new cases in the past day while Islamabad reported 663 infections in the last 24 hours.
The National Command and Operation Centre will hold a special session today chaired by Federal Planning and development minister Asad Umar to review the alarming rise in coronavirus cases in Punjab, Khyber Paktunkhwa and Islamabad.
A statement by the NCOC said the meeting will discuss the rising trend of COVID-19, implementation of high impact interventions and state of critical medical facilities, including oxygenated beds, ventilator in hospitals.
A special NCOC morning session was held a day earlier in which provincial administrations were asked to ensure strict implementation of NPIs and violators must be dealt with strictly. The NCOC said major violations are being reported from the transport sector, weddings, restaurants, commercial activities and public gatherings.