Pakistan qualifies for SAARC Snooker Championship's final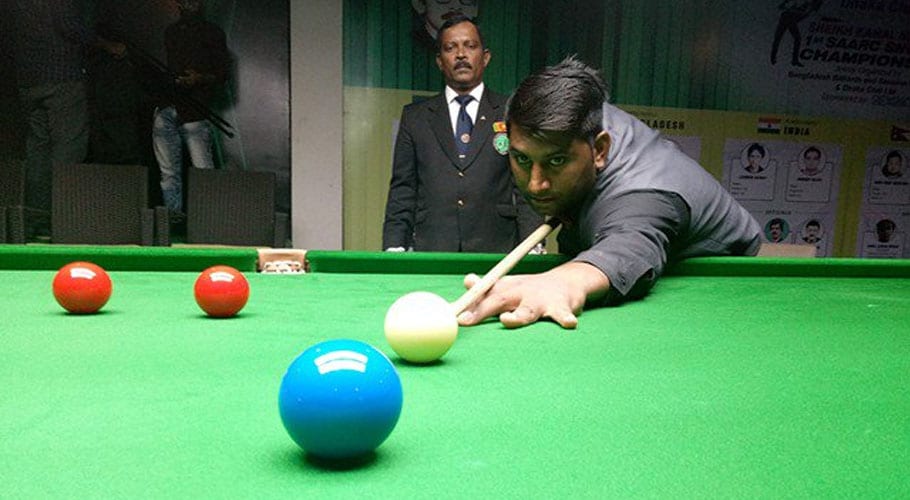 DHAKA: Player Mohammad Bilal and Asjad Iqbal will square off in the final of first South Asian Association for Regional Cooperation (SAARC) Snooker Championship 2019 today.
The match will be played in Dhaka. The Pakistani players outperformed the Indian competitors in the semi-finals. The results also confirm Pakistan's Gold medal in the inaugural edition of the tournament.
Player Asjad Iqbal defeated Indian player Laxman Rawat 6-4 while Mohammad Bilal outclassed Sundeep Gulati without letting the Indian player winning a single frame.
In the first semi-final, Asjad made a great comeback after losing the first frame 38-78.
He then won four consecutive frames with the score of 73-27, 116-14, 68-18 and 53-09 to take a 4-1 lead against Laxman, however, the Indian cueist attempted a comeback by winning 6th, 7th, and 8th frame.
However, Asjad displayed perfect control on cue in 9th and 10th frame to complete a 6-4 win with the score of 38-78, 73-27, 116-14, 68-18, 53-09, 43-101, 21-67, 32-63, 76-37, 74-40. He played a break of 87 in the third frame.
In the second semi-final, Mohammad Bilal sailed through easily against Sundeep Gulati without dropping a single frame.