Not possible for my father to survive: Sajid Sadpara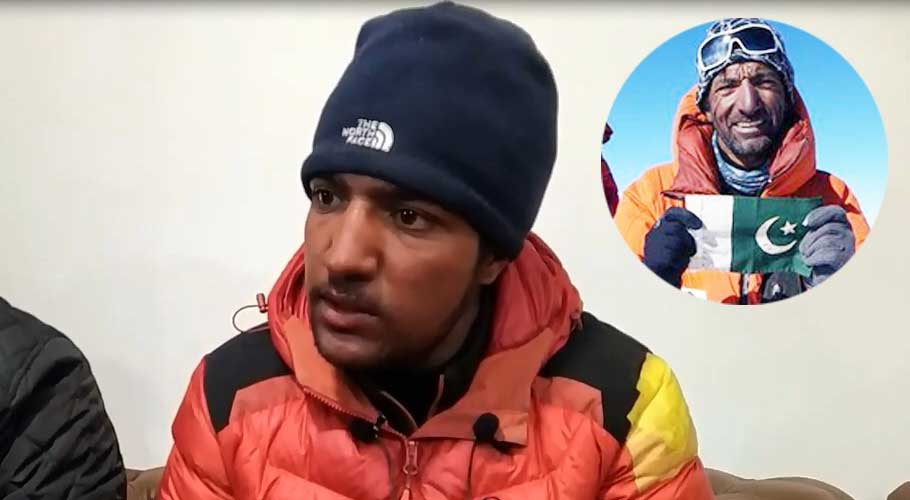 SKARDU: Sajid Sadpara, son of renowned Pakistani mountaineer Muhammad Ali Sadpara, had gone missing while attempting a winter summit of K2, has said that it wasn't possible for his father to survive.
In a video circulating on social media, Sajid Sadpara apparently suggests that the three climbers may have had an accident while descending the very technical Bottleneck. "There are fewer chances of them returning alive as under such harsh weather conditions, there is no hope to live for three straight days," he added.
"When I returned from bottleneck 8200 meters, they were climbing up the bottleneck at 11:00 AM. I'm sure they made the K2 summit and on their way back they may have had an accident, that's why they are missing," he added.
He further said, "After reaching 8200 meters, I realized that it will be difficult for him to continue the expedition without oxygen," adding that when he tried to use the available oxygen, it emerged that their regulators have leaked. Sajid said he suffered from mental issues at that point and his father and John Snorri asked him to return. 
The second-day of Pakistan Army's rescue operation ended with no sign of missing climbers including Muhammad Ali Sadpara. The operation was launched yesterday after contact with the three-member expedition could not be established on Friday.
"Ali Sadpara from Pakistan, John Snorri from Iceland and Juan Pablo from Chile are still missing on the K2 mountain expedition," officials in Skardu said.
The team of Pakistan Army using helicopters started the mission on Saturday and flew as high as 7,000 meters but unfortunately has not spotted anyone thus far.
Sajid Sadpara returned to the base camp after he was sent back from 8200 kilometers altitude owing to a malfunction in his oxygen regulator. The rescue operation to locate missing climbers will resume tomorrow.