Karachi reports another polio case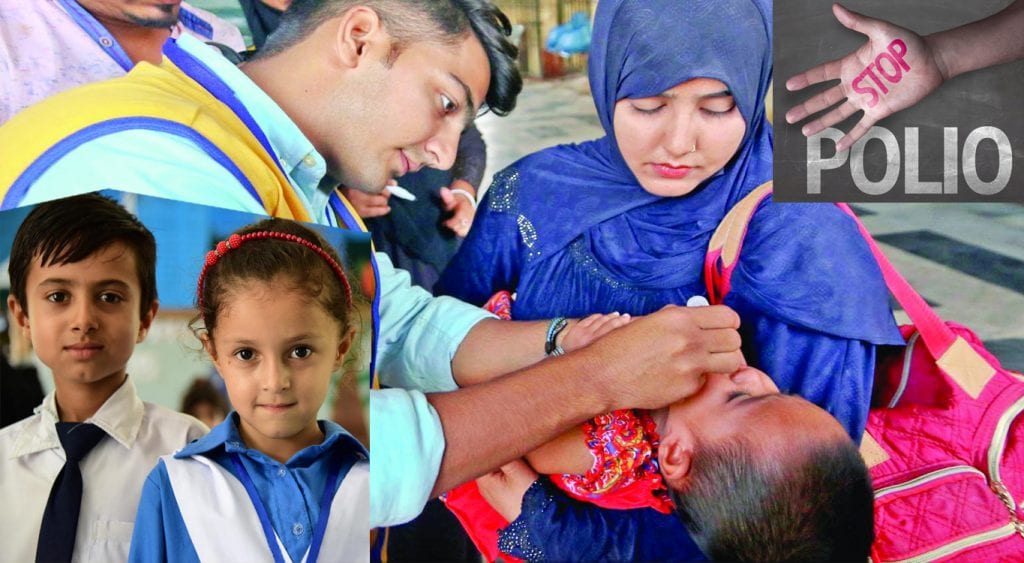 KARACHI: Two new polio cases

on Sunday

have been reported in Sindh's capital and North Waziristan, raising the number of polio-affected children to 62 during the current year.
An eight-month-old girl was diagnosed with poliovirus in Karachi's areas of Orangi Town, whereas, doctors have confirmed a poliovirus in Ladha tehsil of North Waziristan.
According to sources, the unwillingness of both children's parents to immunize their children against polio led the addition in the number of polio cases.
It is pertinent to mention here that 6 cases have been reported from Sindh, 35 from Khyber Pakhtunkhwa (KP), 11 from tribal districts, 5 each from Balochistan and Punjab this year.
Earlier on

Thursday

, a seventeen-month-old kid was found affected by polio in Qila Abdullah, Balochistan. Similarly, a girl in KP was also tested positive for the poliovirus
According to health department officials, refusal of parents to administer their child anti-polio drops during the drive is the main cause of rising numbers of polio cases.
Earlier in July, five new cases of the poliovirus were reported from Khyber Pakhtunkhwa as well. Three cases of polio were reported in Bannu and two cases were reported in Torgha.
Along with Afghanistan and Nigeria, Pakistan is one of the only three countries where complete polio eradication has not yet been achieved. According to the World Health Organisation (WHO), polio has been all but wiped out across the world.
A three-day 

anti-polio campaign

 kicked off in 29 districts of Khyber Pakhtunkhwa in August in an attempt to eradicate the virus. According to the Provincial Health Department, more than four million children below the age of five would be given anti-polio drops during the campaign.