PM meets Chinese delegation led by FM Yi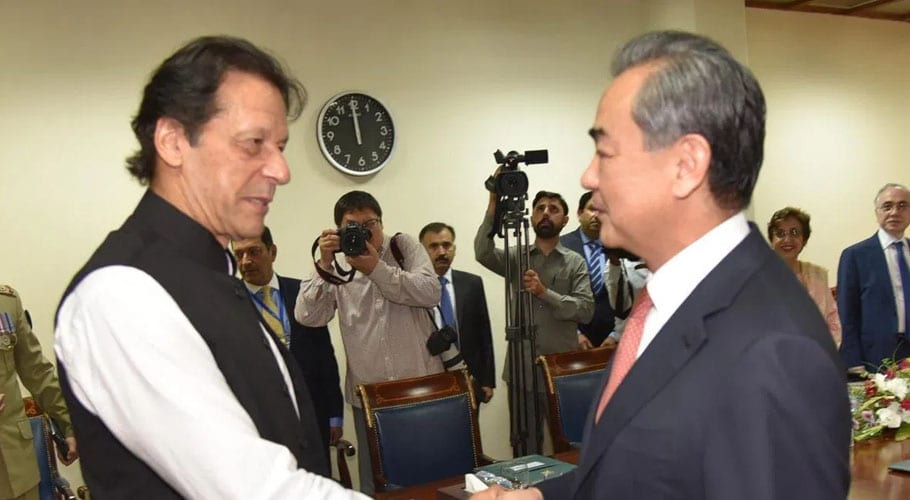 ISLAMABAD: Prime Minister Imran Khan has met Foreign Minister of China, Wang Yi along with his delegation on Sunday.
According to details, the prime minister welcomed the Chinese delegation led by its foreign minister and deliberated on strengthening the relationship between both the countries.
In the meeting, the matter related to the overall situation of the country and bilateral relations between both countries were discussed.
The vice-minister for Chinese Foreign Affairs Luo Zhaohui, China's Ambassador to Pakistan Yao Jing and senior Chinese officials were among the Wang Yi's delegation.
Foreign Minister Shah Mehmood Qureshi, Minister for Planning Makhdoom Khusro Bakhtiar and senior officials were also present during the meeting.
Earlier on Saturday, Wang Yi also held meetings with foreign minister Shah Mehmood. Mehmood Qureshi assured his Chinese delegation that the China-Pakistan Economic Corridor (CPEC) would remain a priority for the government.