Nation supports PM Imran Khan, says Murad Saeed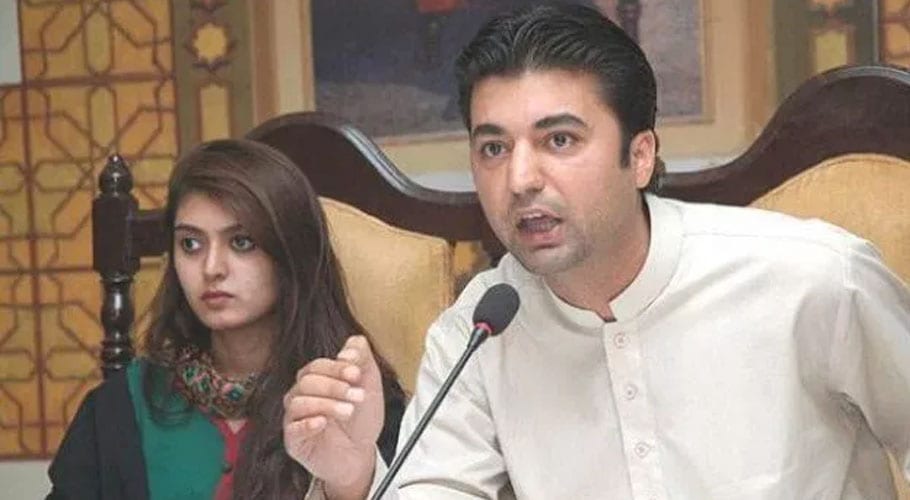 ISLAMABAD: Federal Minister for communications, Murad Saeed said that incumbent Prime Minister Imran Khan is making significant efforts to regain the positive image of Pakistan and nation trusts him.
According to sources, the minister tweeted about PM's endeavors stating that Imran Khan is working hard to restore the image of the country. On the other hand, the mafia is making efforts to safeguard corruption.
ایک جانب مافیہ ہے۔ ایک جانب عمران خان۔ ایک کرپشن بچانے کی سر توڑ کوشش کر رہا ہے، ایک ملک و قوم کی ساک کی بحالی کی۔ عوام جانتی ہے کون ان کے لیے لڑ رہا ہے اور کون کرپشن بچانے کیلے#NationTrustsPMIK

— Murad Saeed (@MuradSaeedPTI) November 3, 2019
The tweet came after JUI-F Chief Mualana Fazalur Rehman demanded resignation of incumbent premier Imran Khan stating the PTI government has denounced as a threat to democracy.
Earlier, Ali Muhammad Khan Minister of State for Parliamentary Affairs  said that it was not morally correct on the part of opposition to demand resignation from PM.
The PTI's government was "not

worried

at all" over the JUI-F's Azadi march, but what they were saying is not acceptable to the government, "Maulana Fazl-Ur-Rehman was rejected by the people even in his own constituency in the general elections last year", said Ali Muhammad Khan.
He said PTI government believed in constitution and freedom of expression but it could not allow few thousand people to call for the resignation of the PM.
This demand is not acceptable for the people of the country, adding, it is very interesting that the Fazl ur Rehman is talking about the Kashmir issue while he headed the Kashmir Committee for ten years but did not highlight the issue at any world forum, he criticized.
He said PM Imran Khan effectively highlighted the core issue on world's biggest platform and now the issue and Indian atrocities are being talked about globally.
PTI government would continue these efforts under the honest leadership of IK, he said adding, electoral loss could only be regained by performing again in elections.