Must try dessert this Eid
On the occasion of Eid-Al-Fitr, also known as the 'Meethi Eid', a religious celebration is observed that often comprises a wide range of sweet delicacies. As you know, sweetmeats also known as 'mithai' are an essential part of Eid celebrations. 
Who doesn't like sweets? Be it weddings, birthdays, Eid, or any kind of family event; one cannot proceed without their favourite mithai. In Karachi, there is a massive variety of mithai.
We bring you the 3 best sweet spots this Eid in Karachi.
Qasr-e-Shireen Sweets
Ghotki Pera of Qasr-e-Shireen Sweets is one of the best desserts served due to its uniqueness and taste. "This Pera is our specialty, its a souvenir of Ghotki," says one of the workers at the sweet shop.
"We have just introduced this sweet pera, what makes it special is less sugar and people love it a lot." Surprisingly, not too sugary peras are sold at Rs.720 per kg.
Dry fruit halwa is a traditional, rich, and nutrient-dense sweet eatery with crushed nuts added to ghee, sugar, and milk. Qasr-e-Shireen serves this mix halwa in the shape of barfi.
"Our mix halwa is another most selling  item, it's mixed in almonds, walnut, and Kaju which makes not only tastier but healthier too." Qasr-e-Shireen sells this power-protein halwa for Rs.1000 per kg.
'The Slice of Life'
Ever thought about a bakery that has a variety of cakes?  The Chocolate Mole Crunch Cake at 'The Slice of Life' bakers is itself an example of the bakery's variety. "We have a huge variety of cakes," says Fazl, who works at the bakery.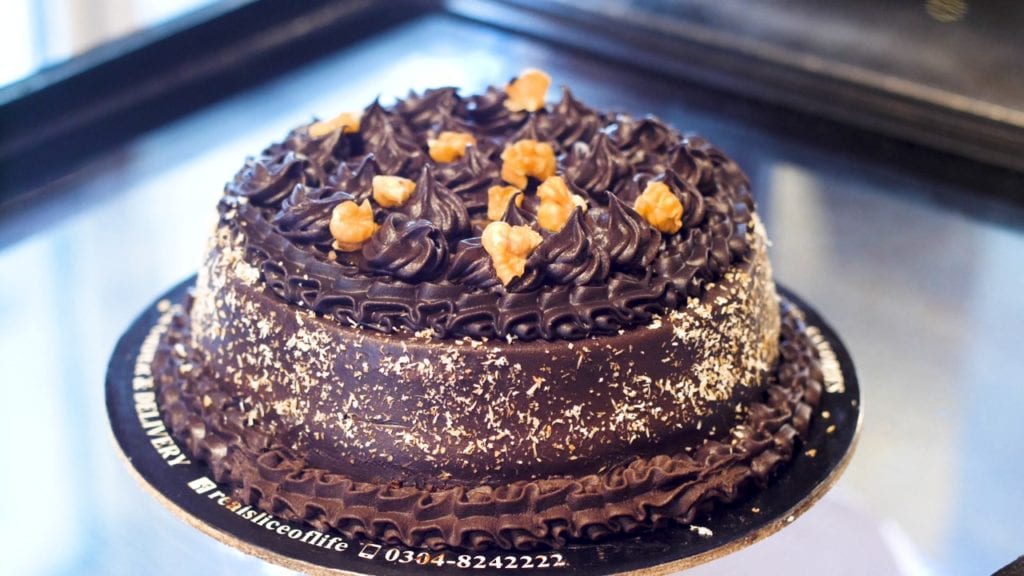 "Be it a full range of chocolate cakes or a gluten-free cake, we have it all.  Fazl continues, "Our chocolate german cake is served with walnuts at top."
"The flavours that people are mostly fond of eating, we do not serve that, we surprise with varieties." A 2.5-pound Chocolate Malt crush is sold at Rs.1500 whereas the chocolate german cake is sold at Rs.1200.
Bhashani Sweets
Bhashani Sweets serves the best mouthwatering desserts in town, "Our Bhasani chamcham is loved by the people," says Ahmed Jazib, a worker at Bhashani. " Our Chamcham is blended in khopra and sweetness," he continues, "Bhashani chamcham is the best sweet eatery in town."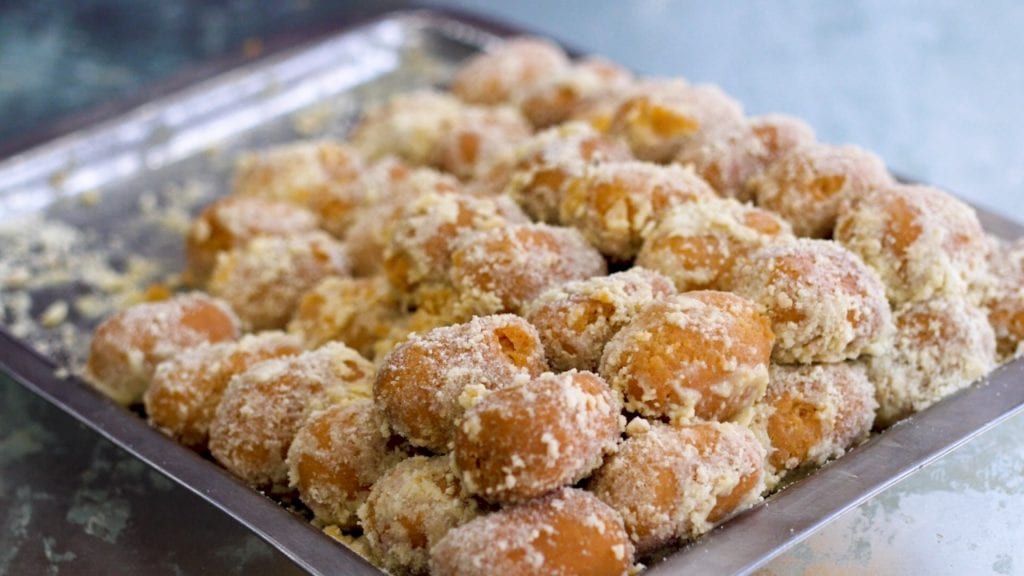 "We sell it an Rs.640 per kg which is comparatively lower than other bakery prices that sell chamcham." These delightful sweet shops are known for their outstanding sweets and chamcham. 
Someone once said, "The memories are like a box of sweets, once you open it, you cannot stop yourself from going deep into them". How true is that, isn't it?  A single box of sweet offers you like unforgettable colourful memories.