Meet the inventors of Peshawari ice cream
Karachi is known for a wide range of mouth-watering delicacies and dishes. But there is one thing which has stood the test of time – Peshawari ice cream.
Yes, Peshawari ice cream was born in Karachi, not Peshawar.  Three brothers, experimenting with different flavours, set up a humble ice-cream shop and named it after their hometown.
That's is why in Peshawar, you will find a billboard saying "Karachi ki mashoor Peshawari ice cream- ab yahan". (Karachi's famous Peshawari ice cream is now available here).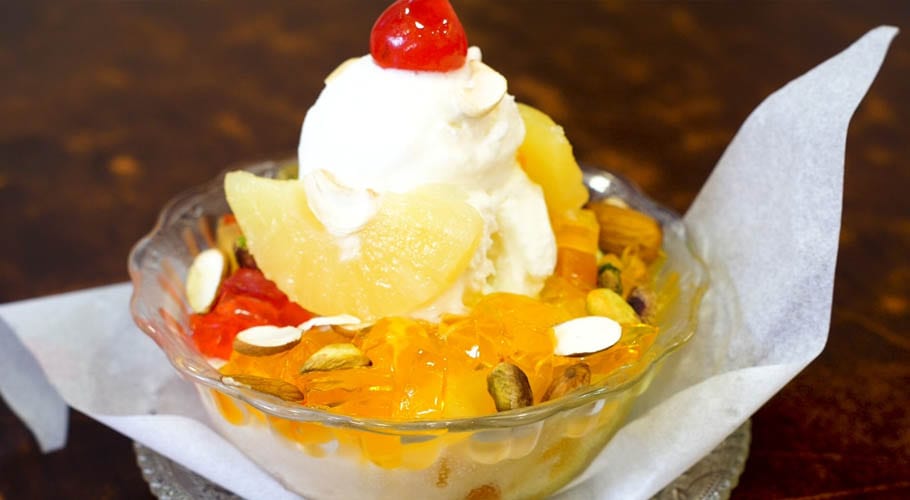 Now the humble old Peshawari Ice-cream is fighting for its exclusivity against its own hometown. So we went on to meet the owner of the original Peshawari ice cream located on the busy Preddy Street in Saddar.
 The co-founder Mir Zaman told us that they owned a sherbet business but as cold drinks became popular, the use of sherbets reduced.
Thus, they set up an ice cream shop and named in Peshawari ice cream. The rest as they say is history. Icecream shop has been there since 35 years, while the sherbet shop was set up in 1948.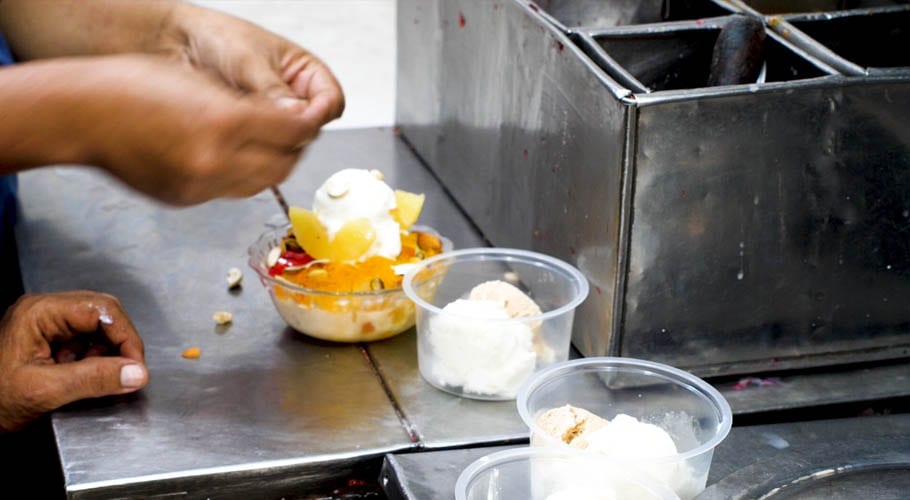 They have been using the original formula ever since – fresh milk, fresh cream, sugar and nothing else. People love their ice cream and keep coming back – this is the secret to their success.
Mir Zaman, who is now in his 90s, reminisces on how he set up the business but now the younger generation has taken over and he is living a content, retired life.
The prices range from Rs130-270. So head out if you want a taste of the original Peshawari ice cream.