LHC grants Rana Sanaullah bail in drug case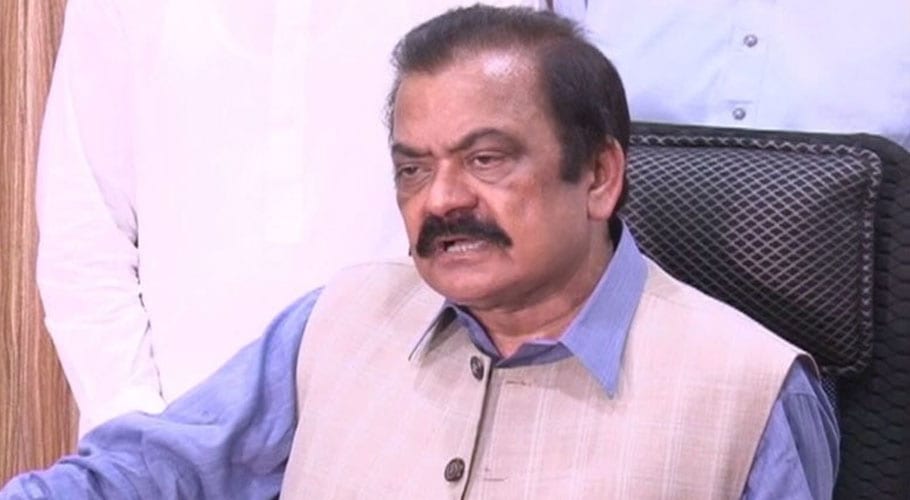 LAHORE: The Lahore High Court (LHC) on Tuesday granted bail to Pakistan Muslim League-Nawaz (PML-N) leader Rana Sanaullah in a drug case.
A day earlier, LHC judge Justice Chaudhry Mushtaq Ahmed heard the bail plea filed by Rana Sanaullah earlier this month. The court reserved its verdict after hearing arguments from Sanaullah's counsel and the Anti Narcotics Force (ANF). He was asked
to submit
two surety bonds of Rs1 million each.
On 21st December, Sanaullah's judicial remand was extended by an anti-narcotics court till 4th January 2020. The PLM-N leader's bail petition has been rejected twice by the court.
A special court for Control of Narcotics Substance (CNS) had on 20th September dismissed a bail petition by Sanaullah. On 9th November, the court dismissed another bail petition of the former Punjab law minister.
Also read: ANC dismisses Rana Sanaullah's bail plea in drug case
On October 2, the PML-N leader had filed a bail petition in the LHC which was withdrawn the next day. Sanullah petitioned the LHC earlier this month for post-arrest bail.
He was arrested on 1st July by the Anti-Narcotics Force (ANF) in the drug smuggling case for possessing over fifteen kilograms of narcotics. The next day a magistrate sent him to jail on judicial remand.
ANF claimed that it had seized a large number of drugs in possession of Sanaullah and lodged a case under Section 9(C) of Control of Narcotic Substances Act 1997.
Both sections carry the death penalty, life imprisonment or a jail-term that may extend to 14 years along with a fine up to Rs.1 million.