Khairpur tutor sent to prison for raping minor students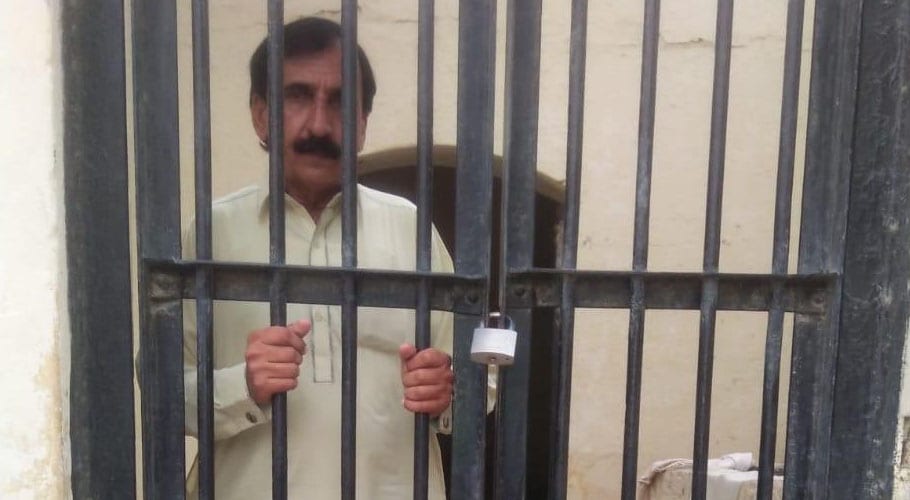 KHAIRPUR: A retired teacher who was charged for raping three students has been remanded into police custody for seven days and send to prison.
According to the police, Sarang Shar raped three students, including a sixth-grader, at his house.
Two FIRs have been registered against him by the parents of the students, while five others named in the case are being investigated, police added.
Sindh Police had taken action against the suspect after the incident went viral on social media. A court on Monday remanded Sarang Shar in police custody and ordered him to be sent to jail.
Thari Mirwah police in Khairpur registered a case against the suspect after a video went viral of him sexually abusing a young boy. The teacher is accused of raping his students and making videos and blackmailing them.
READ MORE: Police arrest retired teacher accused of raping students in Khairpur
According to the FIR, the boy's father told the police that his 10-year-old son who studies in Grade 6, had been sexually assaulted by his tutor. He added that Shar managed to escape when he and two other relatives went to find him.
The incident occurred in the Thari Mirwah Tehsil of Khairpur Mirs where a retired teacher was involved in sexually abusing his students under the guise of tuition centre for several years.
The boy's father, who is a driver by profession, said he was horrified to see the video clip that had gone viral on social media. He explained that his son had recently joined the tuition centre during the lockdown as his school was closed.
He demanded justice for this son who is traumatised by the incident.
Local residents said several other videos had also circulated showing the tutor sexually abusing other children.