Karachi mayor election: JI and PPP workers involved in stone pelting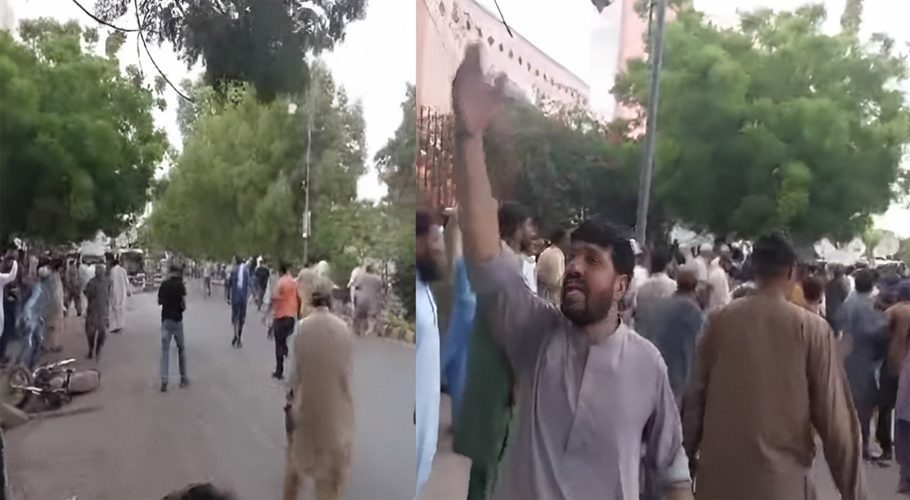 KARACHI: Workers of Jamaat-e-Islami and the People's Party have gotten involved in stone pelting after the election of the mayor in Karachi was announced unofficially.
According to the unofficial results, People's Party candidate Murtaza Wahab has been elected as the Mayor of Karachi. The Arts Council was declared as the polling station for the election. After the election, riots broke out outside the Arts Council.
To maintain the law and order situation, a team of Sindh Police and Pakistan Rangers reached the spot. A heavy contingent of Rangers blocked the roads from all sides. Protesters pelted stones at each other, videos of which surfaced.
Read more: 25 people killed as rains wreak havoc in KP and Punjab
Jamaat-e-Islami and People's Party workers gathered outside the Arts Council. Many workers were injured due to stone pelting. Vehicles were also damaged. The police also baton-charged the protesters to control the situation.
On the one hand, the police and Rangers are trying to control the situation, on the other hand, the PPP and JI workers are throwing stones at each other. Several people have been confirmed injured on both sides.
Later, police and Rangers separated the workers of both political parties. A few political activists have also been arrested. After continuous stone pelting for some time, the situation returned to normal.