JI leader Hafiz Naeem terms KCR a 'mockery' with Karachi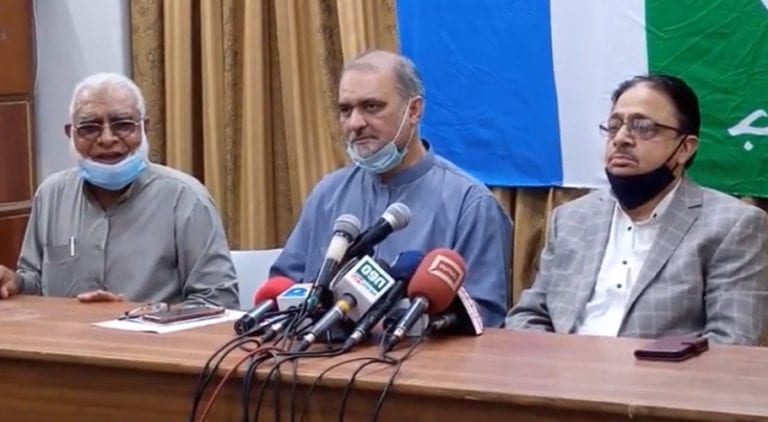 KARACHI: Jamaat-e-Islami Karachi chief Hafiz Naeem-ur-Rehman has termed the resumption of the Karachi Circular Railway (KCR) a 'mockery' with the people of Karachi, urging the Supreme Court of Pakistan to take notice.
The Pakistan Railways partially resumed the KCR after more than two decades. However, the Jamaat-e-Islami leader was unimpressed over the project launch.
Addressing a press conference, he said that the federal government and ministers were resorting to such tokenistic measures under the Karachi Package. "We will continue fighting for the rights of Karachi until there is a solid infrastructure and public transportation system," he said.
He said KCR was one of the most profitable venture which was sidelined under a conspiracy and eventually shut down in 1999 leading to massive corruption. He said they will expedite their campaign for the rights of Karachi.
He further demanded to end the injustice against Karachi on the pretext of encroachment and the affectees should be given alternate locations. He said the Jamaat Islami stands in solidary with them and has remained shoulder-to-shoulder with the people of Karachi.