India loses $1.33bn due to internet closure in IoK, reports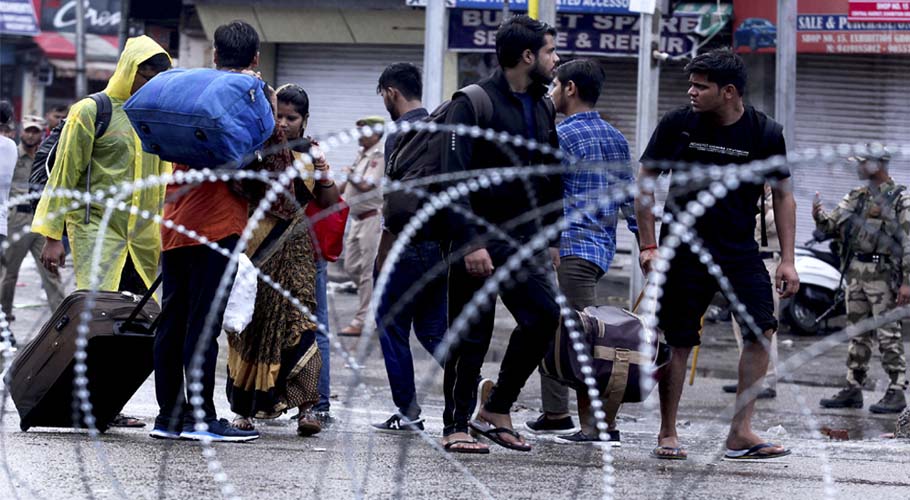 SRINAGAR: India has suffered a loss of more than

1.33 billion US dollars

caused by Prime Minister Narendra Modi's government to move ahead with the Hindu nationalist agenda of its party.
The worst internet shutdown has been in Kashmir since August 5, following a government decision to revoke exclusive sovereign status of the country's only Muslim-majority state after being shut down in the first half of the year.
READ MORE: Flight operations halted at Skardu airport
The Indian Supreme Court has also criticized the closure, which ruled on Friday that the government's "unlimited" internet shutdown implemented over the last five months was illegal and said it had asked the Indian government to review the decision of internet closure in Kashmir Valley.
according to a report
released by UK-based digital privacy and security research group Top 10 VPN that
India has placed more restrictions on the internet than any major democracy in 2019.
READ ALSO: Heavy fog continues to engulf parts of Punjab, effects traffic
The South Asian country recorded the third-highest losses after Iraq and Sudan, with disruptions of $ 2.31 billion and $ 1.86 billion, respectively. The report said that $ 8.05 billion was lost due to internet restrictions in Indian occupied Jammu and Kashmir since August 5.