Imran Khan says will announce Rawalpindi arrival date tomorrow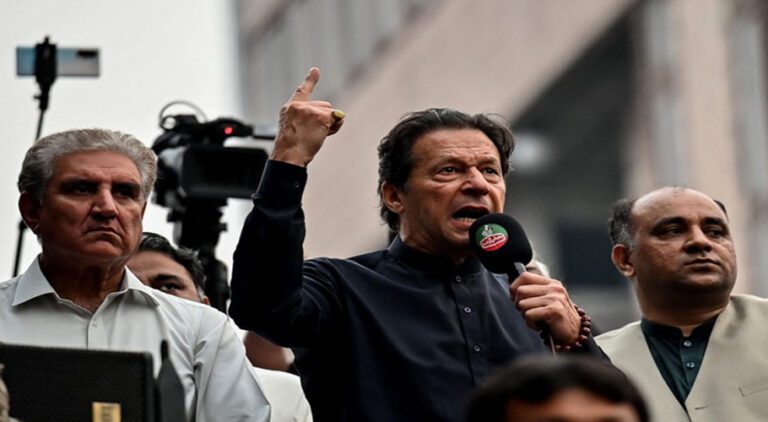 LAHORE: Former prime minister and Pakistan Tehreek-e-Insaf (PTI) Chairman Imran Khan said Friday that he will announce final date for the party's long march entering Rawalpindi in the next 24 hours.
Virtually addressing the participants of the PTI long march in Gujjar Khan and Chakwal, Imran Khan said that Nawaz Sharif always plays with biased umpires, and the ECP is working as his sidekick. Nawaz Sharif would not call elections unless he is not sure that he can win, he added.
The PTI Chief added that he would announce the date for the march's arrival in Rawalpindi tomorrow. People have been protesting across the country since their rise to power, terrorism is on the rise, he added.
Their only goal is to eradicate PTI Imran Khan said the former PM.
Read more: NAB to begin probe against Imran Khan in Toshakhana gifts
Citing the protests in Swat, the PTI Chief said that the people of KP have given great sacrifices in the fight against terrorism. Terrorism is on the rise, this government has no strategy, they should call for fresh elections, he added.
Imran Khan added that there were four bumper crop seasons in their tenure, and the farmers got the maximum price for their crops. Sugarcane farmers made record profits in their tenure, he added.
"If India can buy oil from Russia then we should also buy," he said, adding that the government don't buy oil from Russia because it doesn't want to angry superpower but this is slavery and the independent states make decisions keeping in view their interests.