IAEA praises nuclear security measures of Pakistan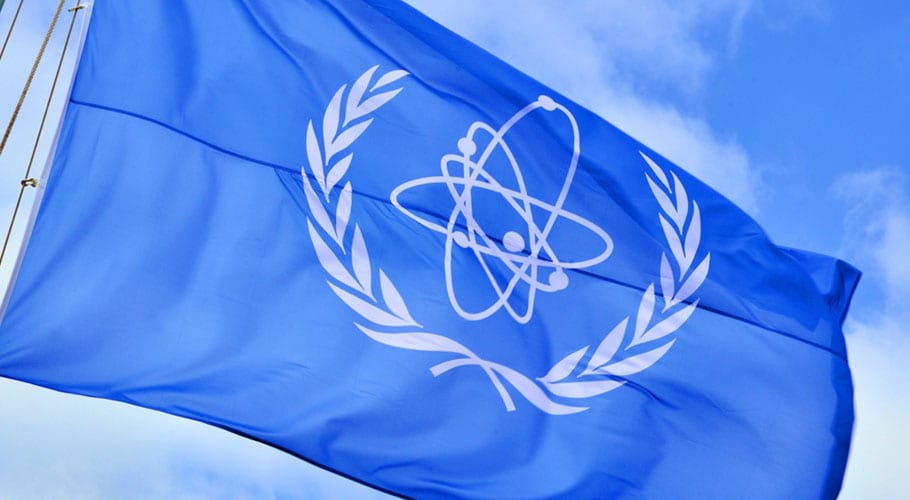 ISLAMABAD: The International Atomic Energy Agency (IAEA) on Saturday praised nuclear security measures of Pakistan.
Head of the IAEA's Nuclear Security Division, Abdul Aziz Raja Adnan, during his visit to Karachi Nuclear Power Plant, stated that the measures adopted by Pakistan were consistent with the IAEA's recommendations.
The head of IAEA's Security Division also met with Chairman of Pakistan Nuclear Regulatory Authority Zaheer Ayub Baig and Chairman Atomic Energy Commission Muhammad Naeem.
Read more: Google executive quits job to lead Digital Pakistan initiative
A delegation of IAEA headed by Raja Adnan was on a visit to Pakistan to further strengthen the ongoing cooperation between Pakistan and the nuclear watchdog.
The International Atomic Energy Agency is an international organization that seeks to promote the peaceful use of nuclear energy, and to inhibit its use for any military purpose, including nuclear weapons. The IAEA was established as an autonomous organization on 29 July 1957.
Also read: NASA satellite finds India's crashed Vikram moon lander
Pakistan has consistently implemented nuclear security measures recommended by the international atomic watchdog and the visit was part of the IAEA-Pakistan Nuclear Security Cooperation Programme mutually agreed in 2005. The programme was extended in 2011 to include additional areas of interest.