Hong Kong's Carrie Lam refuses to resign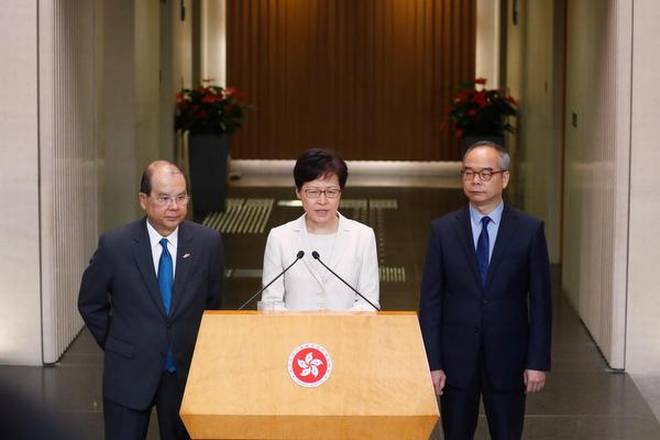 Hong Kong: Carrie Lam refuses to resign and vows to take strict action against the protesters after scrapping the controversial extradition bill that has plunged the territory into its biggest political crisis in decades.
Lam announced on Wednesday evening in a televised message that her government would formally withdraw a controversial extradition bill. The protestors have termed her action as, "Too little too late." The small nation in the East of China is demonstrating for over 90 days for what they call is their freedom and liberty.
The weekly demonstrations that have taken over Hong Kong since June are therefore unlikely to stop, and this concession from the government may do little to ease tensions in the autonomous city.
"Incidents over these past two months have shocked and saddened Hong Kong people," Carrie Lam said. "We are all very anxious about Hong Kong, our home. We all hope to find a way out of the current impasse and unsettling times."
During past few months, police have increasingly used water cannons, teargas, rubber bullets, and, beanbag rounds to suppress protests, and have also chased protesters into residential areas, metro stations, and even ferry piers. Protesters have also thrown Molotov cocktails at police, and vandalized and set public facilities on fire.
The withdrawal of the bill, which marks a turning point as after months of vows not to back down to the protesters "illegitimate demand", comes less than a month before China celebrates its national, day on 1 October, the 70th anniversary of the founding of the People's Republic China.