Amnesty India launches global campaign to highlight IOK issue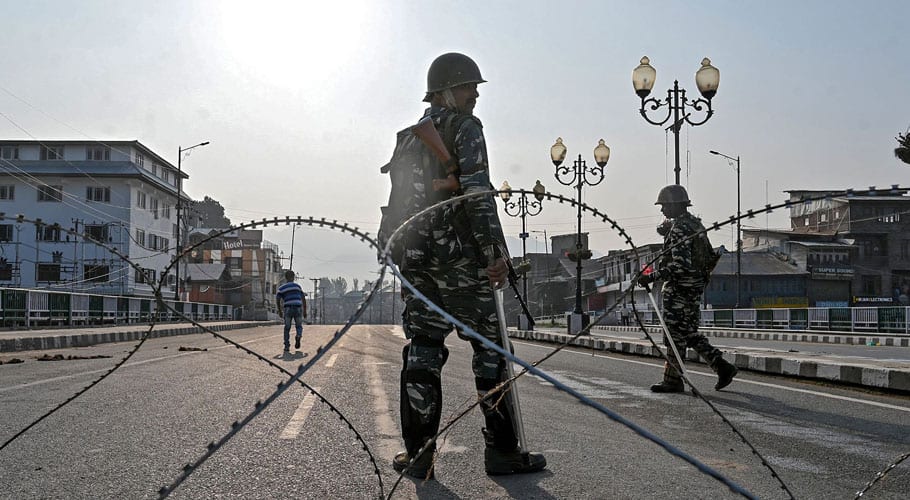 BANGALORE: Amnesty International India launched a global campaign in a bid to highlight the human cost of the month-long lockdown in Indian occupied Kashmir on Thursday.
The #LetKashmirSpeak campaign aimed to highlight the human cost of the draconian communication blackout in occupied Kashmir that was termed as an outright assault on the civil liberties of the Kashmiri people by the Indian government.
In a press release, the rights group warned that depriving an entire population of their right to freedom of expression, opinion, and movement for an indefinite period is akin to taking the region back to the dark ages.
The head of Amnesty International India, Aakar Patel said, "The blackout has now been a month old and cannot be prolonged any further by the Indian Government as it has grossly impacted the daily lives of Kashmiri people."
He added that it had also impacted the emotional and mental well-being of Kashmiris, their medical care, as well as their access to basic necessities and emergency services, tearing families apart. In response, Amnesty launched the #LetKashmirSpeak campaign.
Amnesty International India also dismissed recent statements made by Indian Minister of External Affairs S Jaishankar in an interview with US Magazine in which he had cited security reasons as the main reason behind the communications lockdown.
The press release noted, "Amnesty does not believe the current shutdown complies with the requirement of necessity, proportionality, and legality set out under Article 19 of the International Covenant on Civil and Political Rights, to which India is a party." 
The rights group added, "Instead, it deprives the entire population of Kashmir of their right to freedom of expression and opinion and access to crucial information, thus inflicting a form of collective punishment on the 8 million people of Kashmir."
The occupied valley which has been under a curfew since 5th August remains cut off from the rest of the world due to the continued blockade and suspension of internet, mobile and landline phones and closure of TV channels.
A humanitarian crisis has been looming in the valley as people face acute shortage of food, medicines and other commodities. Patients are even being denied life-saving medical care, suggest reports.
The issue of the lockdown is also pending before the Indian Supreme Court, which has issued a notice to the federal government on all petitions challenging the revocation of Article 370. Five judges will start a regular hearing in October.