Google Doodle honours trailbrazilers on Women's Day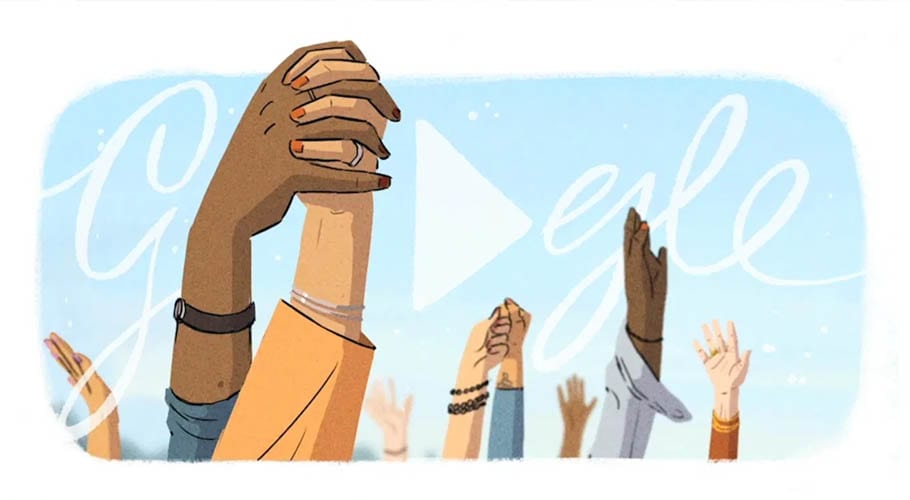 SAN FRANCISCO: Google Doodle is celebrating the annual International Women's Day by highlighting a series of firsts throughout women's history and shattering traditional roles for them.
In a short video, Google has honoured and paid homage to many of the trailblazers opening doors and paving the way for generations of women around the globe.
"Today's annual international women's day doodle takes a journey through a series of first in women's history – highlighting female pioneers who have challenged the status quo and paved the way in education, civil rights, science, arts, and so much more" said Google in its note on the doodle.
The video pays homage to these "(s)heroes by depicting the hands that have opened the door for generations of women." The video doodle effectively "raises a hand" to all women, past, present, and future who were the first female doctors, scientists, astronauts, engineers, activists, artists, etc.
The Doodle celebrates the women around the world who overcame the obstacles of their time to create a lasting legacy from suffragists, academics, gold medalists, entrepreneurs and more
"These firsts stand on the shoulders of countless others—women who laid the foundation, in the past, for today's doors to be finally opened and glass ceilings broken."
International Women's Day began life as "Women's Day" in 1909 in the United States. It has developed into a global event with a focal point each and every year.
The International Women's Day Doodle for 2021 was illustrated by Helene Leroux, who drew influences from her own grandmother to create the images adorning global Google homepages.  As an animator, she even sneaked in a very short clip of her own profession, another field dominated by men.
i just wanna show you this year's google doodle for international women's day pic.twitter.com/0du2lo21r1

— ana 🌹 (@oswinwaled) March 8, 2021