Forced to stage sit-ins as govt left no choice: Bilawal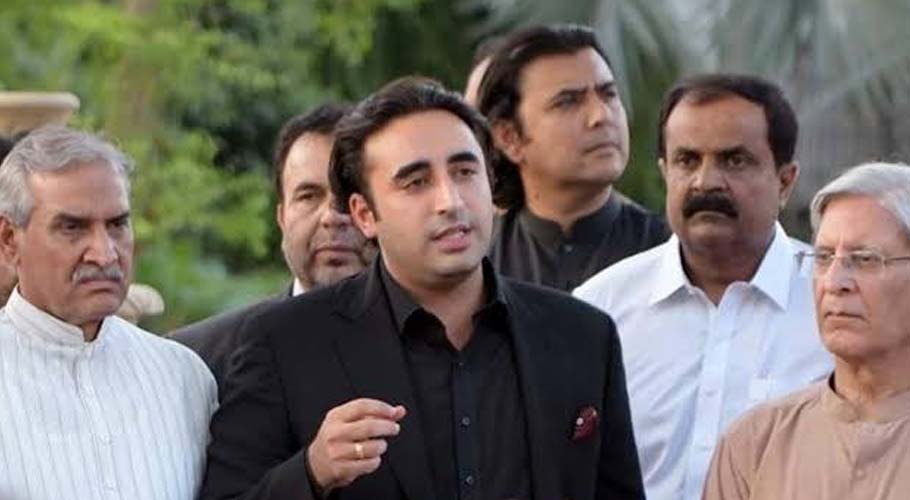 ISLAMABAD: Pakistan People's Party (PPP) Chairman Bilawal Bhutto Zardari has said that we are forced to stage sit-ins as government has closed all democratic doors for us.
While talking to media in Islamabad on Tuesday, Bilawal Bhutto Zardari said that they have pressurized all institutions including the judiciary, media and the National Accountability Burea (NAB).
Bilawal Zardari, "First elections were rigged and then government used its influence to pressurize all institutions. They have closed all democratic doors for us, therefore, we are forced to stage sit-ins."
Bilawal said that as a democratic country, the incumbent government should facilitate them instead of putting barriers as protesting was their democratic right.
He added, "It is unfortunate that the government is locking down Islamabad. They should have played a political role here."
He further added, "But I assure you that our struggles will bear fruit and this selected government will have to go home."
The chairman said that the stance of his party has been very clear when it has come to Azadi March.
The said, "We are providing full support to the JUI-F's march. Meanwhile, we are also staging our own rallies in different cities including Tharparkar and Kashmore."
He added that Imran Khan would have to go home as result of this political struggle.