Five-day anti-polio campaign begins today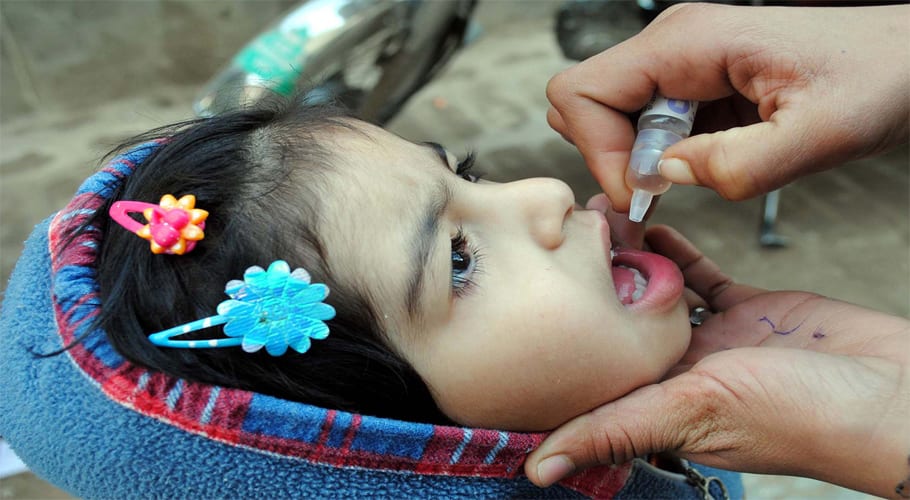 ISLAMABAD: A five-day nationwide polio eradication campaign will commence on Monday during which over 39 million children below five years of age will be administered anti-polio vaccine across the country.
This is the first nationwide campaign in the country after its four-month suspension due to the COVID-19 outbreak. The scope of this campaign is much larger and seeks to vaccinate all children under the age of five through door-to-door visits by almost 270,000 vaccinators.
The polio vaccinators have received comprehensive training on vaccinating children safely within the COVID-19 context. This includes thorough prevention measures, such as hand washing, proper use of masks, and keeping a safe distance from people during visits.
Read more: Another polio case emerges in Sindh
The polio eradication programme has put strict measures in place for all staff following the government's set guidelines on coronavirus preventative measures.
The nationwide polio campaign coincides with the recent news of Africa being certified as polio-free. Pakistan and neighbouring Afghanistan are now the only remaining strongholds of the virus in the world.
The Pakistan Polio Eradication Programme is planning to conduct back-to-back national vaccination campaigns in the remaining months of 2020 as well. Children will also continue to receive routine immunization services at fixed health centres across the country.