Another polio case emerges in Sindh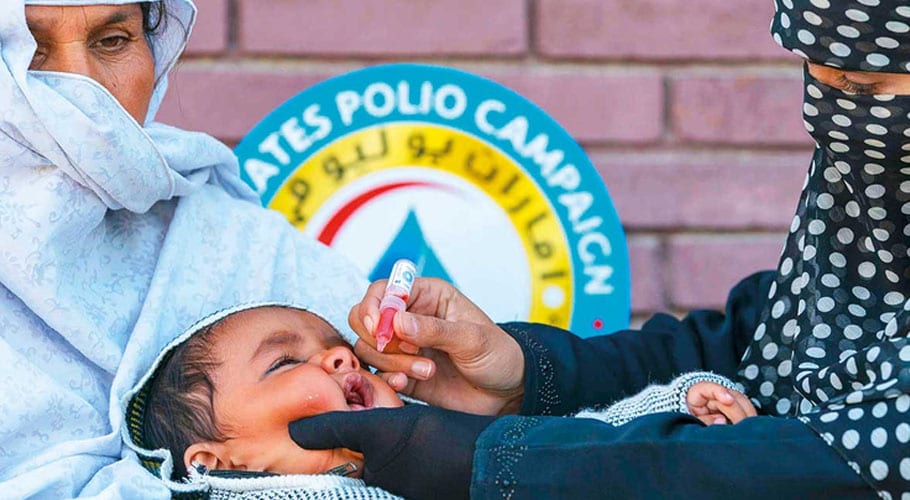 JACOBABAD: Another polio case has been reported in Sindh on Friday, raising this year's tally to 70 in the province.
According to the polio emergency operation center Pakistan, a one and half-year-old baby girl was tested positive for poliovirus in Jacobabad. She lives in union council Taj Khoso of Sindh's city.
The child for the polio test was collected on 27th and 29th August. Last month on 16th August, Sindh Chief Minister Syed Murad Ali Shah said that polio had been eradicated from the whole world, except Pakistan and Afghanistan.
Read more: Global polio immunisation suspended amid coronavirus pandemic
Moreover, global polio eradication campaigns were also suspended in March for the first time in three decades amid the COVID-19 pandemic.
The total number of polio cases in Pakistan last year stood at 136, in which 92 cases were diagnosed from KP, followed by Sindh (25 cases), Balochistan (11 cases) and Punjab (8 cases).
Polio is a highly infectious disease caused by the poliovirus mostly affecting children under the age of five.
It invades the nervous system and causes paralysis or even death. Unfortunately, Pakistan is one of only three countries in the world, alongside Afghanistan, affected by poliovirus.