PDM not refraining from coronavirus spread: Firdous Awan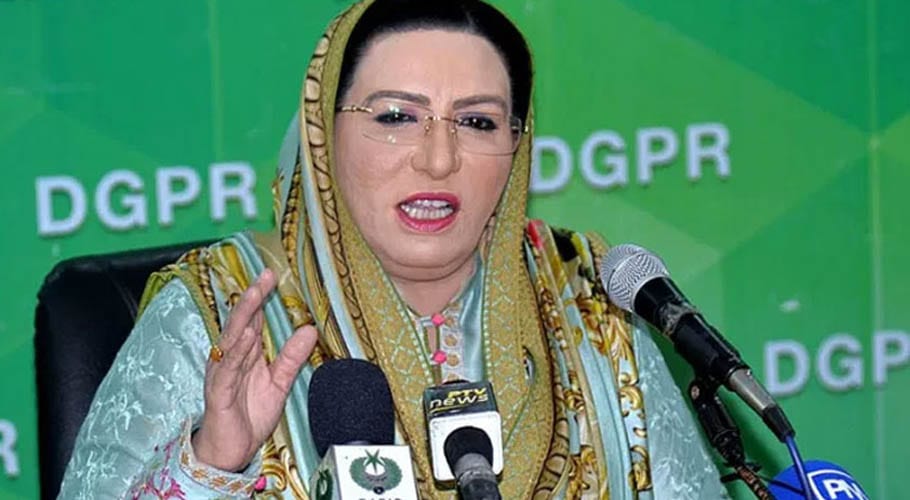 LAHORE: Special Assistant to Punjab Chief Minister (SACM) on Information Dr Firdous Ashiq Awan has said that the opposition should stop playing with the lives of people by holding public rallies.
"The opportunistic and unemployed politicians of the PDM been blinded in their quest for power," she said in a statement adding that the PDM is from refraining from repeatedly endangering the lives of people.
"On one side, we are being attacked by the deadly coronavirus while on the other hand, the PDM is providing a conducive environment for the spread of the virus," she added.
Ms Awan said the PPP has imposed a lockdown in various districts of Sindh due to the coronavirus pandemic and markets are being closed by six o'clock.  
She said it was hypocritical that buses are being filled with workers from Sindh and send to PDM rallies in Multan. "The unemployed faction of PDM is taking revenge from the people of Punjab," she added.
مفاد پرست PDM کے بیروزگار سیاستدان ہوسِ اقتدار میں اندھے ہوچکے اسی لئے PDM عوام کی زندگی کو مسلسل خطرے میں ڈالنے سے باز نہیں آرہی۔ ایک طرف کورونا کے جان لیوا وار تو دوسری طرف PDM باربار کورونا کے پھیلاؤ کیلئے دوستانہ ماحول فراہم کررہی ہے!

— Dr. Firdous Ashiq Awan (@Dr_FirdousPTI) November 30, 2020
Earlier on Sunday, the SACM asserted that the government would take all possible steps to prevent people from COVID-19. She regretted that PDM had crossed all the limit of irresponsibility. She strongly condemned politics that endanger the lives of the common man.
The special assistant has said Punjab Chief Minister Usman Buzdar is taking all necessary steps to protect the lives of the people of the province. She said protection of   lives and property of the people is the first responsibility of the government therefore no one is above the law.
Meanwhile, in a tweet, she said those who will challenge the writ of the state they will be dealt with an iron hand. She said the government does not care about PDM's public meetings of but the protection of people's lives is their utmost priority.