ExxonMobil signs LNG deal with a private Pakistani company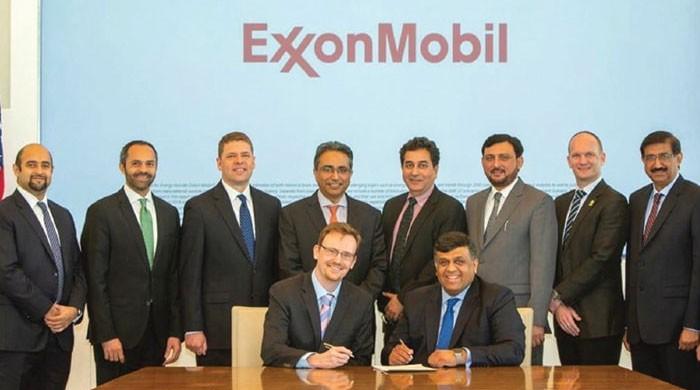 HOUSTON: ExxonMobil has signed an LNG agreement with a private Pakistani company. The deal will allow the energy giant to supply liquefied natural gas (LNG) to the company for nationwide distribution.
The deal was signed between Universal Gas Distribution Company (UGDC) and ExxonMobil in the US, a statement said on Wednesday.
The first shipment is expected to arrive by next month. Special Assistant to Prime Minister on Petroleum Nadeem Babar has termed the deal between two companies as a historic day between the US and Pakistan.
"The deal is an honour for Pakistan and we will promote ease of doing business to promote investment in all the sectors including the energy sector," Babar said. He added that the government wished to move out of the gas import sector gradually.
The deal was signed in the American city of Houston between. UGDC Chief Executive Officer Ghiyas Paracha, ExxonMobil Vice President Richard Rayfield, LNG Market Development Chairman Alex Volkov, and Market Development President Irtiza Sayyed,
ExxonMobil Country Manager Pakistan Shahrukh Mirza, senior officials from the petroleum ministry, and UGDC attended the ceremony.
At present, state-owned Pakistan State Oil is importing LNG equal to 600 million metric cubic feet/day from Qatar. Pakistan LNG Limited has short and long-term contracts for the import, while shortfalls are secured through spot purchases.