Ex French PM Francois Fillon imprisoned in fraud trial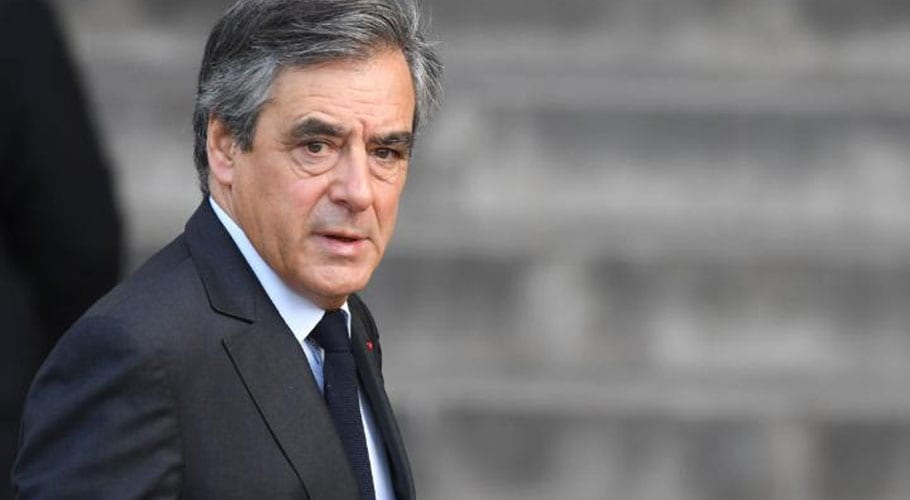 PARIS: Former French Prime Minister Francois Fillon has been sentenced the imprisonment of five years over misuse of power during his tenure.
Along with ex-premier François Fillon, his wife Penelope, and his former assistant Marc Joulaud, has been found guilty of misappropriation of public funds, complicity, and concealment by the Paris tribunal.
The court has ordered Francois Fillon to pay a fine of 375,000 euros ($423,000) and a ten-year ban on running for elections. The judgment concluded Fillon paid his wife and children, as well as Joulaud, hundreds of thousands of euros from the public payroll for little or no work.
Mrs. Fillon, née Clarke, from Llanover near Abergavenny, was also found guilty of having a fake job at a French-language monthly literary, cultural, and political affairs magazine, Revue des Deux Mondes, run by one of her husband's friends.
Read more: Amazon to pay $500 million bonus to frontline workers
The couple, who have five children, was additionally convicted of employing their two eldest, Marie and Charles, in bogus jobs.
The French prime minister has been accused of paying millions of euros to his wife, children, and partner without any service.
Fillon was prime minister under President Nicolas Sarkozy between 2007 and 2012.
His problems began in 2017 when French satirical newspaper Le Canard Enchainé published reports that his wife and two of his adult children earned nearly 1 million euros as parliamentary assistants for the alleged fake jobs.