Enjoy delicious, crispy pakoras this rainy season
The monsoon season has arrived and the rains are set to lash Karachi. The weather has turned pleasant after weeks of a hot and dry spell in the city.
While we are making preparations for the rains to minimize damages, we cannot forget to have some delicious pakoras in this splendid weather. As the cool breeze blows, one can only imagine having hot pakoras to spend our time with.
We have found for you a place which sells some mouth-watering pakoras. A shop named Ismail nestled in Shah Faisal Colony has been selling fresh, crisp and delicious pakoras for the last 35 years. The staff shared that they started selling pakoras on the roadside and as the business gradually expanded, they moved into a shop.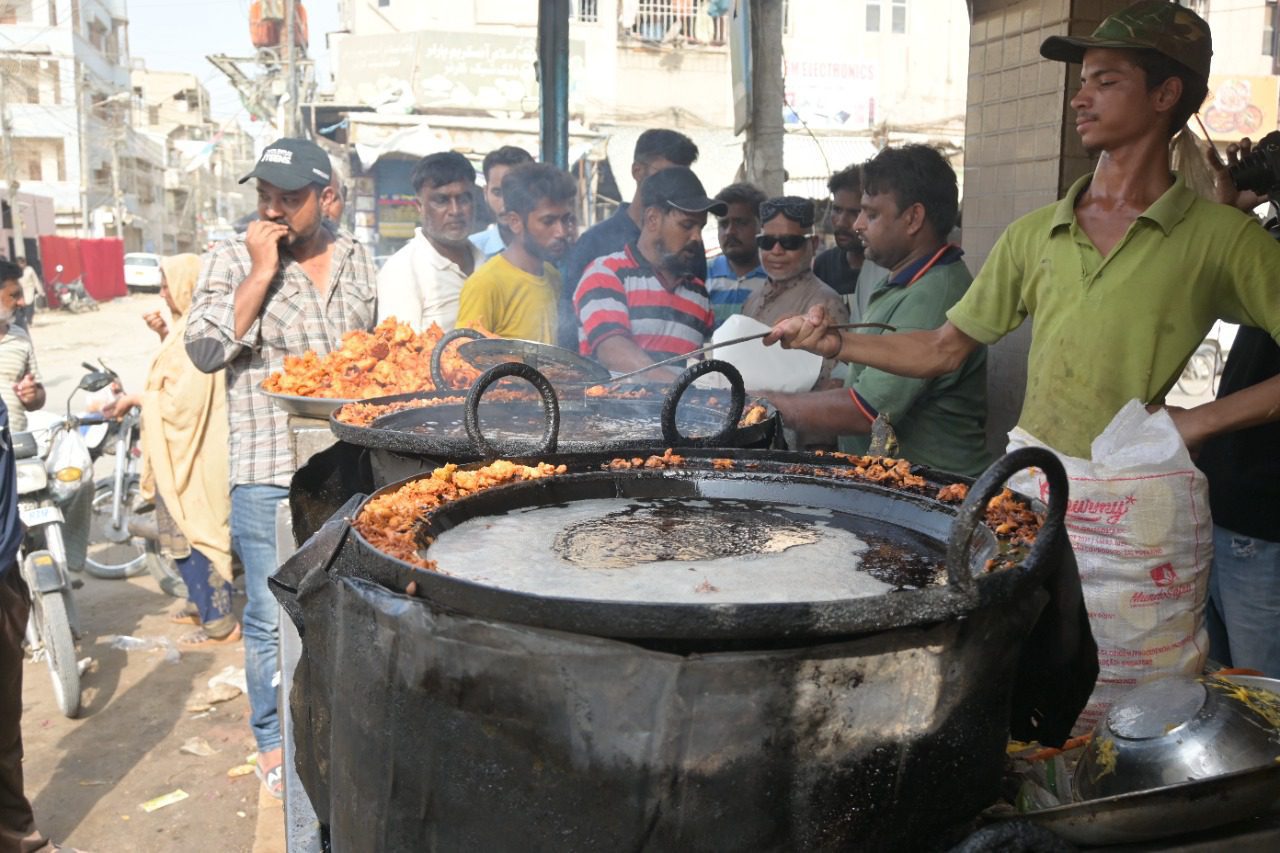 They have 5 types of pakoras – aloo (potato), Daal (lentils), Mirchi (chilies), Piyaz (Onion) and aloo cutlets.  There is always a rush at their shop which increases during the rainy season.
The staff member reveals that the all items are home and only fried at the shop.  The recipe is simple as water is added to the besan (gram flour) followed by salt, natural colouring, onions and other ingredients.
They sell pakoras at Rs80 per quarter kilogram. The staff member assures us once you eat their pakoras, you would surely want to try them again. We take their word for it.