Education Minister to chair meeting over closure of schools today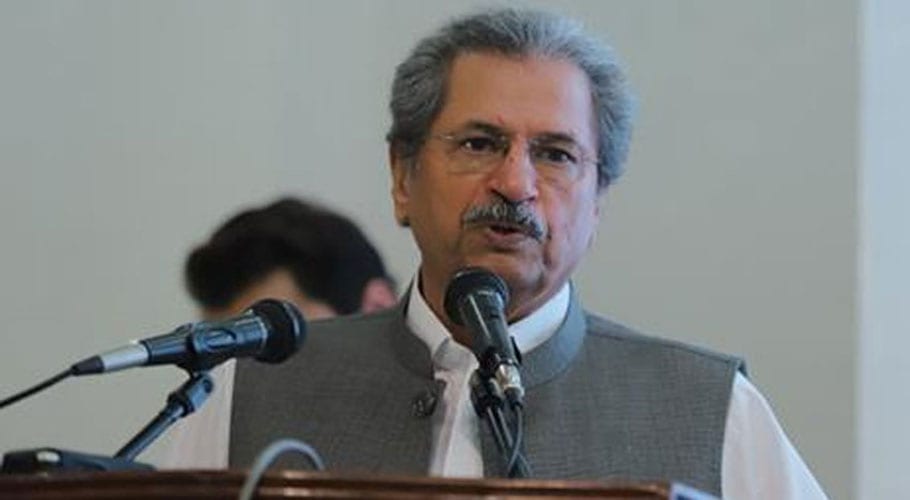 ISLAMABAD The education and health ministers will hold an important meeting today to decide the closure of schools amid an alarming rise of coronavirus cases in the country.
The number of coronavirus' active cases has doubled in the last three weeks while the positivity ratio has remained above 8 percent in the last few days. In this regard, Federal Minister for Education and Professional Training Shafqat Mehmood had earlier announced that all the education and health ministers would meet today at the NCOC to reflect on the pandemic situation and decide about the reopening or further closure of educational institutions.
Taking to his Twitter account, the federal minister had reminded the masses that the third wave of the coronavirus is serious, therefore, it requires careful review. "All education/health ministers will meet Wednesday, March 24, at the NCOC to take a decision regarding opening or further closure of educational institutions," the minister wrote.
However, in another tweet posted on Monday, Mehmood expressed that he was not in favour of shutting down educational institutes but the NCOC believed that there's a high risk of coronavirus in schools. On 10th March, the education minister had announced the closure of all public and private educational institutions in seven major cities of Punjab from 15th to 28th March.
Read more: Over 650 shops sealed for defying coronavirus SOPs in Islamabad
He said that all educational institutions in Lahore, Faisalabad, Gujranwala, Gujrat, Rawalpindi, Multan, and Sialkot will remain close for two weeks for Spring break. Coronavirus has claimed 30 more lives in Pakistan during the past 24 hours, taking the overall death toll to 13,965.
The latest statistics of the NCOC showed the COVID-19 has claimed 30 more lives and 3,301 fresh infections were reported during the period. The total count of active cases is 36,849.