Pakistan records up to 3000 coronavirus cases, 30 deaths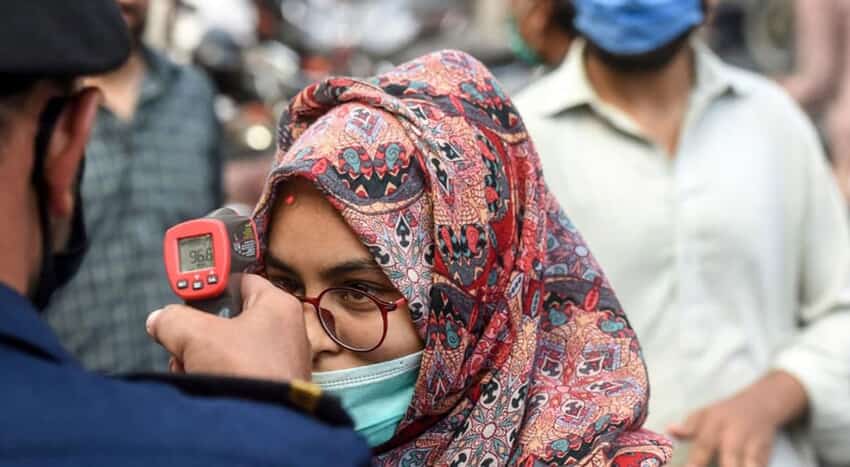 KARACHI: A further 30 deaths and 3,301 new cases have been reported in Pakistan due to the coronavirus.
According to the National Command and Control Center, the total number of deaths from coronavirus in Pakistan has reached 13,965 while the total number of affected people has reached 637,042.
The number of active cases across the country is 36,849. 586,228 people have recovered from coronavirus. The highest number of deaths due to coronavirus was in Punjab where 6,048 people lost their lives while 4,482 in Sindh, 2,238 in Khyber Pakhtunkhwa, 552 in Islamabad, 103 in Gilgit-Baltistan, 203 in Balochistan and Azad. 339 people have lost their lives in Kashmir.
Read more: Pfizer begins early-stage study for oral COVID-19 drug
The number of coronavirus cases in Islamabad is 53,136, Khyber Pakhtunkhwa 81,204, Sindh 263,664, Punjab 22,743, Balochistan 19,374, Azad Kashmir 11,946 and Gilgit-Baltistan 4,975.
Coronavirus vaccination is underway in Pakistan and in the second phase, people over the age of 60 are being vaccinated. Adult vaccination centers have been set up across the country and the entire vaccination process will be controlled by digital mechanisms.
For vaccination, 189 vaccination centers have been set up in Punjab and 14 in Sindh, while 280 vaccination centers have been set up in Khyber Pakhtunkhwa, 44 in Balochistan, and 14 in Islamabad. Vaccination will be carried out through 25 centers in Azad Kashmir and 16 centers in Gilgit-Baltistan.