ECC approves Rs 5 billion Ramzan Relief package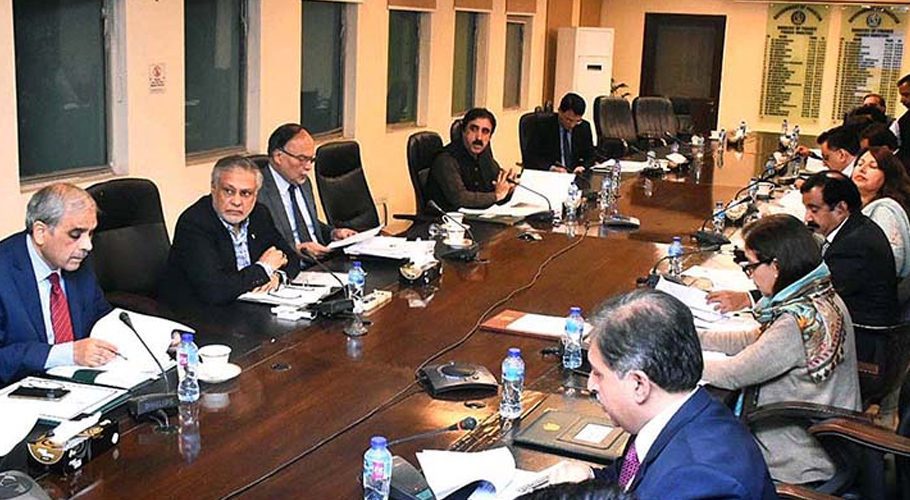 ISLAMABAD: The Economic Coordination Committee (ECC) of the Federal Cabinet has approved the Ramzan Relief package worth Rs 5 billion.
According to the details, Federal Finance Minister Ishaq Dar approved the Ramzan Relief Package of Rs 5 billion while chairing the Economic Coordination Committee yesterday. It was also decided to abolish storage charges on containers and cargo standing at the ports.
In the ECC meeting chaired by Federal Finance Minister Ishaq, the monthly report on the abolition of storage charges was also called for. The committee prepared to make 19 essential items cheaper under the Ramadan Relief Package.
Read more: Economic Survey: CPI records at 11% during FY2022
As per the Cabinet decision, essential items will be sold cheaply at utility stores. Meanwhile, the Ministry of Housing and Works got the approval of Rs 1.33 billion for three technical grants. A technical grant of Rs 70 crores to members of the National Assembly was approved.
According to the decision taken during the meeting, approval was given to release Rs 32 million for the headquarters of North and South FC in Khyber Pakhtunkhwa and two technical grants for the Ministry of Interior.
The support price of wheat for this year 2022-23 was fixed at Rs 3,900. The Federal Cabinet also approved tariff rationalization for K-Electric in the first and second quarter and the imposition of an additional surcharge in the next financial year.