Govt releases special song on Kartarpur Corridor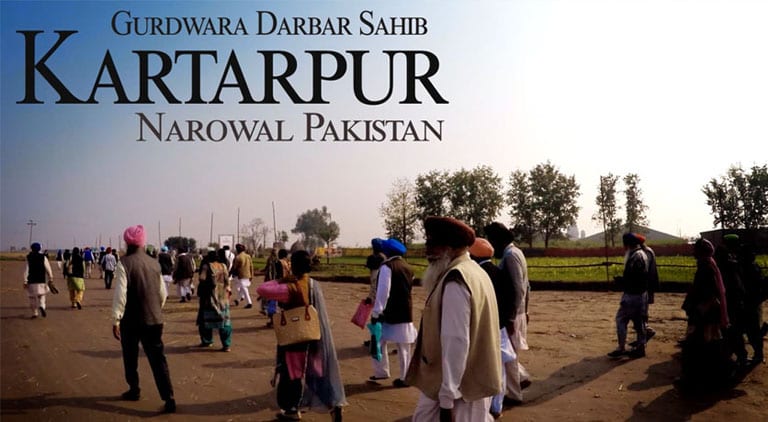 ISLAMABAD: Special assistant to the Prime Minister on Information and Broadcasting Dr Firdous Ashiq Awan has launched a special song for Kartarpur Corridor with a
message of love, peace and religious harmony.
Addressing the launching ceremony, she said opening of Kartarpur Corridor was a part of Prime Minister Imran Khan's vision of freedom and protecting minorities.
The song will further promote peace and interfaith harmony, added the special assistant.
She said release of this song will also send a signal to the world about true face of Islam, besides giving our image of enlightened and moderate nation. She added the government and the entire nation welcome Sikhs pilgrims to Pakistan with open arms.
Directorate of Electronic and Media Publications which is an attached department of the Ministry of information and broadcasting has released the special song.
An event was also arranged by the Directorate of Electronic Media and Publications in Karachi to commemorate the launch of a song released by the Ministry for the opening of the Kartarpur Corridor.
The event was attended by the notables of the Sikh community and the civil society. President of Sikh Council of Pakistan Sardar Ramesh Singh, Senator Anwar Lal Deen from the Hindu community and Faisal Edhi were among the chief guests on the occasion.
Sardar Ramesh Singh thanked the Prime Minister of Pakistan for gifting the Sikh Community globally by opening the Kartarpur corridor and lauded his efforts in this regard.
Senator Lal Deen also congratulated for this initiative while terming Pakistani society as very tolerant for all religions he urged India to take such positive reciprocal steps.
Faisal Edhi advocates the peace between the two neighbouring countries of Pakistan and India and expressed his wish that Indian authorities should also open Ajmer Sharif for Muslim pilgrims.
Pakistan had decided to open Kartarpur Corridor on November 9.
The visa-free border crossing from India to Kartarpur, Pakistan, will be inaugurated in November, just ahead of the 550th birth anniversary of Baba Guru Nanak on 12th November.
The Sikh minority community in India's northern state of Punjab and elsewhere has long sought easier access to the temple in Kartarpur, a village just over the border in Pakistan. The temple marks the site where the guru died.
The corridor would connect Darbar Sahib in Kartarpur with Dera Baba Nanak shrine in Gurdaspur district of Punjab and facilitate visa-free movement of Indian pilgrims, who would only have to obtain a permit to visit Kartarpur Sahib.
Pakistan has built the corridor from the Indian border to the Gurdwara Darbar Sahib in Kartarpur while the other part from Dera Baba Nanak in Punjab's Gurdaspur district up to the border will be constructed by India.
Both countries had agreed that Pakistan would allow 5,000 Sikh visitors per day into the country through the corridor, which will also be the first visa-free corridor between the two neighbours since their independence in 1947.