Kartarpur ready to welcome Sikh pilgrims: PM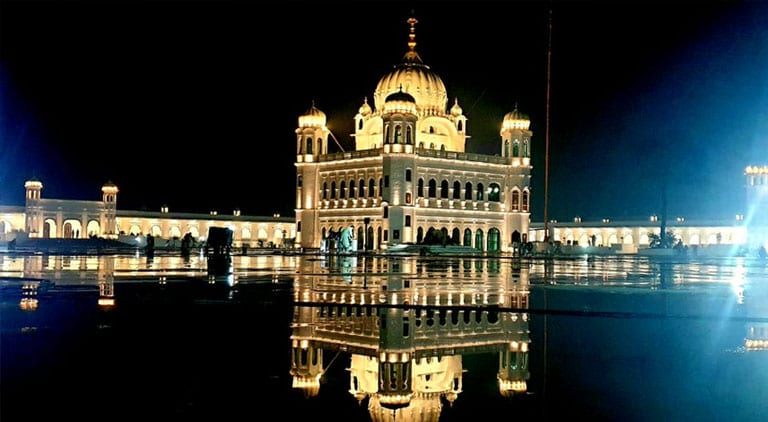 ISLAMABAD: Prime Minister Imran Khan on Sunday announced that Pakistan has completed all preparations for the opening of the Kartarpur Corridor and is ready to welcome Sikh pilgrims for Guru Nanak's 550th birth anniversary.
In a message on Twitter, the premier congratulated his government for finishing the task in record time and shared pictures of the site.
"Kartarpur ready to welcome Sikh pilgrims," the prime minister said in a statement. 
I want to congratulate our govt for readying Kartarpur, in record time, for Guru Nanak jee's 550th birthday celebrations. pic.twitter.com/dwrqXLan2r

— Imran Khan (@ImranKhanPTI) November 3, 2019
Earlier this week, PM Imran waived off two requirements for Sikh pilgrims travelling to Pakistan. The Sikh pilgrims who arrive from India to visit Kartarpur will no longer need a passport to cross over into Pakistan as long as they have a valid identity.
They will also no longer have to register 10 days in advance, while the the prime minister also announced a waiver on fees for the inauguration day and the birth anniversary of Guru Nanak on November 12.
The prime minister further announced that the pilgrims who arrive on the opening date and on Baba Guru Nanak's birth anniversary will not be charged any fee to visit.
For Sikhs coming for pilgrimage to Kartarpur from India, I have waived off 2 requirements: i) they wont need a passport – just a valid ID; ii) they no longer have to register 10 days in advance. Also, no fee will be charged on day of inauguration & on Guruji's 550th birthday

— Imran Khan (@ImranKhanPTI) November 1, 2019
The Kartarpur Corridor will be inaugurated by the premier on November 9, three days before the 550th birth anniversary festivities.
Pakistan and India finally signed an agreement in October paving the way for the inauguration of the Kartarpur corridor this month.
The corridor will allow Sikh pilgrims to visit Gurdwara Kartarpur Sahib, one of Sikhism's holiest pilgrimage sites in Narowal district of Punjab.
Thousands of Sikh pilgrims will be travelling the shrine to celebrate the birth anniversary of the religion's founder.
The four-kilometre-long corridor will provide pilgrims visa-free link between Darbar Sahib in Kartarpur and the Dera Baba Nanak shrine in Indian Punjab.
Around 5,000 Indian Sikhs have been allowed access daily. The corridor will remain open throughout the year and the pilgrims can visit in groups or individuals.