Trump plans maiden visit to India in February, reports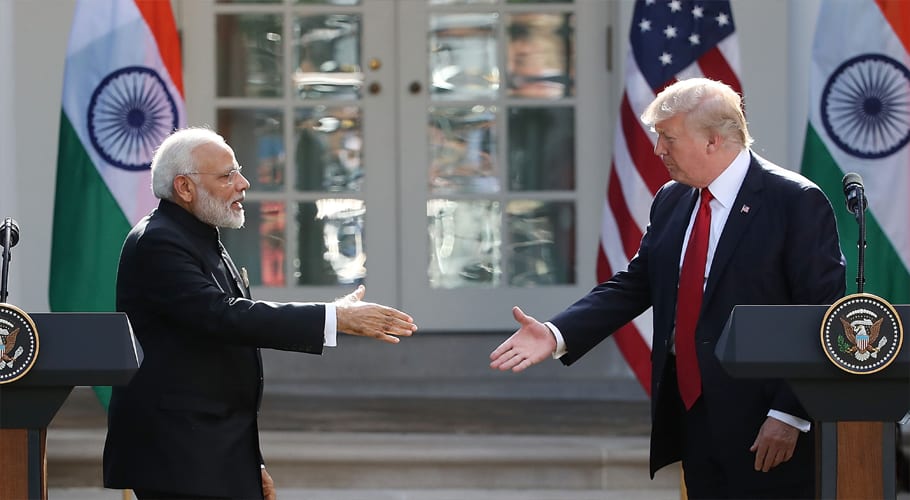 WASHINGTON: US President Donald Trump is planning his first visit to India next month, media reports said on Tuesday, mentioning a senior government official from India.
According to the media reports, the United States and India are in contact to set mutually acceptable schedules for the visit. Last year, Trump joined Prime Minister Narendra Modi at a huge meeting of Indian-Americans in Houston, symbolizing the connection between the two leaders and nations.
READ MORE: Japan's diplomatic efforts to ease tensions in Gulf
The September 22 event, called Texan Twang's touch "Howdy, Modi" represented an unprecedented joint speech between the President of the United States and a foreign leader before the ethnic group and was the third meeting of the pair last year.
After the meeting, Trump said he didn't really expect an "offensive" comment from the Indian prime minister, "I saw a very hostile statement yesterday, and I have to admit I was there and I didn't know I was going to hear the statement from Modi," Trump stated, speaking to the media beside Prime Minister Imran Khan.
READ ALSO: KSA to pull out 21 cadets from United States after Florida killings