Dengue claims 278 more lives in last 48 hours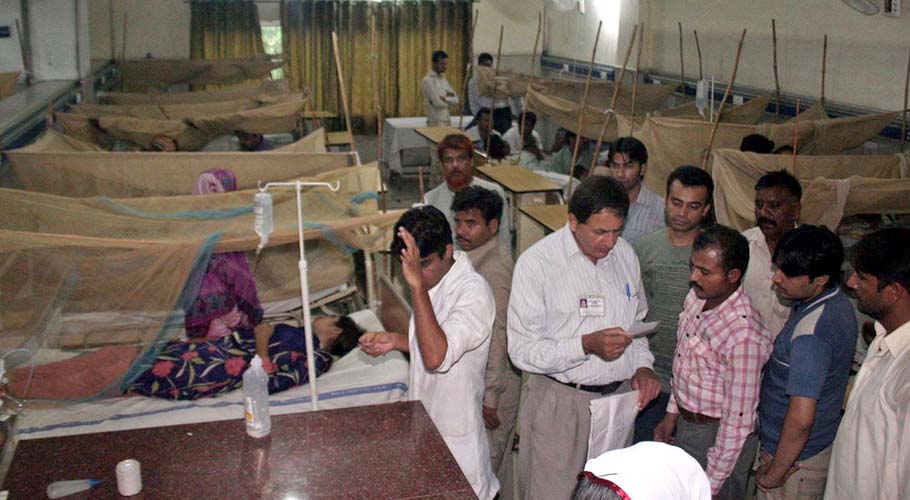 ISLAMABAD: The cases of dengue fever have been surging across the country as 278 more patients have been reported with the same disease rising its number to 1,201.
According to data acquired from the Dengue Monitoring Cell, 11,214 cases of dengue fever have been identified so far. As many as 296 people in Islamabad were diagnosed with the disease in the last 48 hours.
In Khyber Pakhtunkhwa, the number of victims has risen to 2,267, with 453 people acquiring it in the last 48 hours. The number of patients in Sindh has risen to 2,397 and that in Balochistan to 1,773.
13 patients have died of the disease in Rawalpindi so far. The tally in Faisalabad and  Azad Jammu and Kashmir have risen to 59 and 38 this year.
The dengue virus has also spread in Gujranwala, Sialkot, Jhang, Muzaffarabad, Kotli, Mirpur and other parts of Pakistan and Azad Kashmir. 
Dengue fever is a mosquito-borne disease caused by the dengue virus. Its symptoms typically begin three to seven days after infection. It includes a high fever, headache, vomiting, muscle, and joint pains, and a characteristic skin rash.
There is no specific treatment yet identified to cure dengue infection. If a person is affected by dengue fever, then he should drink plenty of fluids, and consult a doctor.