Curfew continues for 93rd consecutive day in IOK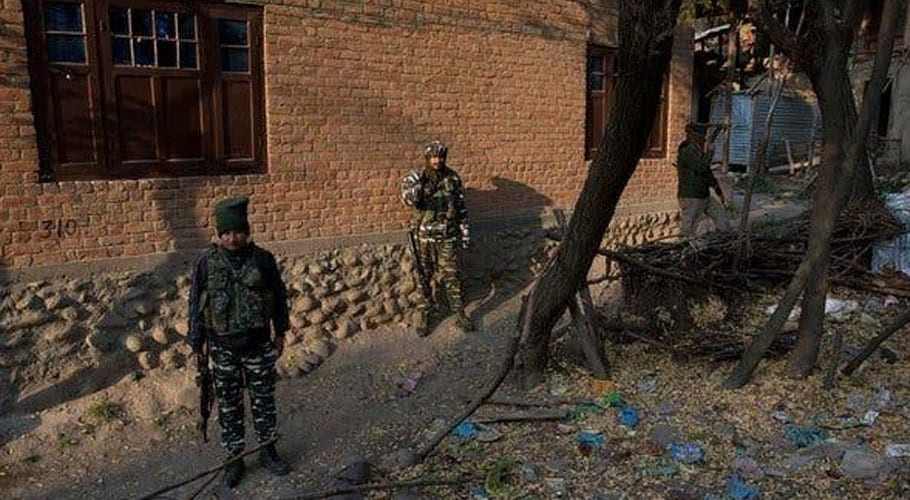 SRINAGAR: Normal life in Indian occupied Kashmir (IoK) continues to remain affected for the 93rd straight days on Tuesday due to the curfew imposed by the Indian military.
In IoK, an environment of fear and uncertainty persists as stories of night raids, torture, beatings, and incarcerations keep on emerging amid heavy deployment of Indian forces in every nook and corner of the territory.
Restrictions under section 144 and total ban on internet and prepaid mobile services remain enforced.
According to the international media, there is no sign of the restoration of the internet and prepaid cellular phone services for the citizens of the occupied territory.
Also read: Human Rights Watch urges India to end curfew in IoK
Public transport is off the roads. Shops and business centers barring a few hours in the morning and evening continue to remain shut.
Though educational institutions and offices are open yet very few show up there.
Normal life remains disabled in the IoK and parts of the occupied valley. Shops and business establishments remain closed most of the time except for a few hours in the morning and evening.
The authorities have also deputed magistrates in educational institutions across occupied Kashmir to monitor the activities of students.
They have directed the heads of educational institutions to conduct regular morning assemblies and advise students to concentrate on education only.
Also read: Finland holds anti-India protest against IoK's curfew
Since 5th August, the Indian government has placed a curfew in IoK by revoking the special status of occupied Kashmir.
On the other hand on Thursday, occupied Kashmir was officially split into two union territories at midnight Wednesday against the wishes of the people of the territory and in breach of international laws and India's own constitution.
Also read: OIC urges India to lift IoK's curfew
Indian Administrative Service Officers, Girish Chandra Murmu and RK Mathur, were appointed the new Lieutenant Governor for the union territories of IoK, and Ladakh respectively, were sworn in at separate functions in Srinagar and Leh by the Chief Justice of the High Court of occupied Kashmir, Gita Mittal.