Curfew, communication blockage enters 173rd day in IoK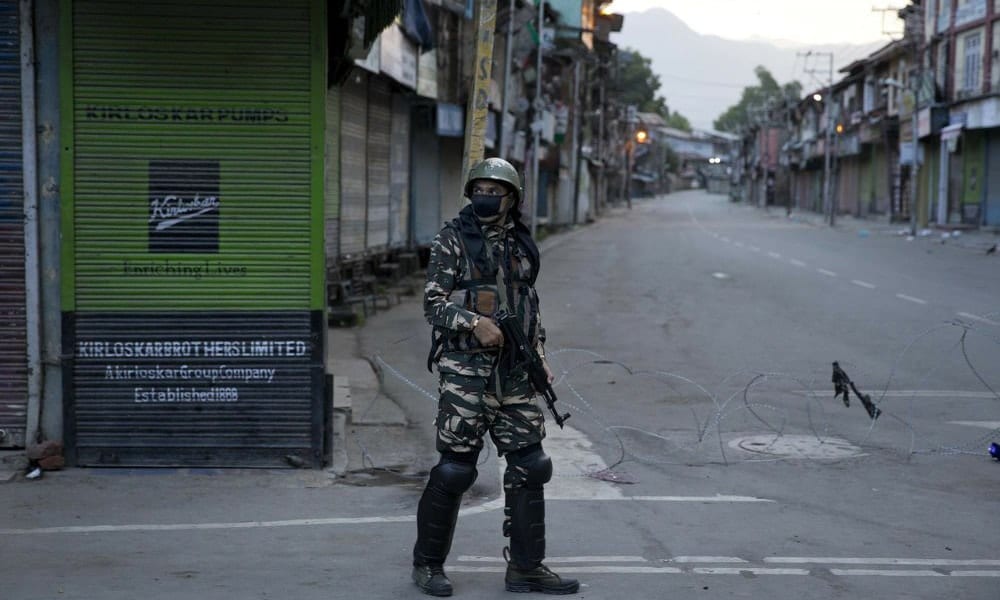 SRINAGAR: On the 173rd consecutive day on Friday, the curfew and communications blockade in Indian occupied Kashmir (IoK) continues to be cut off from the rest of the world.
There is a shortage of food and medicines, while heavy snowfall has multiplied the miseries of the helpless Kashmiri people. Since August 5, by revoking the special status of occupied Kashmir, the Indian government has put a curfew in IoK.
READ MORE: Angela Merkel invites PM Khan to visit Germany in Davos
Restrictions under section 144 and total ban on internet and prepaid mobile services remain enforced. Public transportation is off the roads.
Shops and business centers are still closed for a couple of hours in the morning and evening. Though there are still very few educational institutions and offices open up there.
Normal life remains disabled in the IoK and parts of the occupied valley. Shops and business establishments remain closed most of the time except for a few hours in the morning and evening.
The authorities have also appointed magistrates to track students ' activities in educational institutions throughout occupied Kashmir.
On the other hand, disputed Kashmir was formally divided into two union territories on October 31 against the wishes of the people of the region and in violation of international laws and India's own constitution.
READ ALSO: Queen Elizabeth gives approval for Britain to leave EU
Earlier, India declined US President Donald Trump's offer to help resolve the Kashmir conflict on Thursday, saying that only New Delhi and Islamabad had to handle the matter.
Raveesh Kumar, spokesperson for the Indian Ministry of External Affairs said, "There is no position for any third party in the Kashmir issue."
He quoted as making the comments in response to a question about Trump's remarks ahead of his meeting in Davos with Prime Minister Imran Khan. "Our position regarding Kashmir has been consistent and clear. It is a bilateral matter between India and Pakistan," he said.