Country cannot be held for appointmnet of COAS: Imran Khan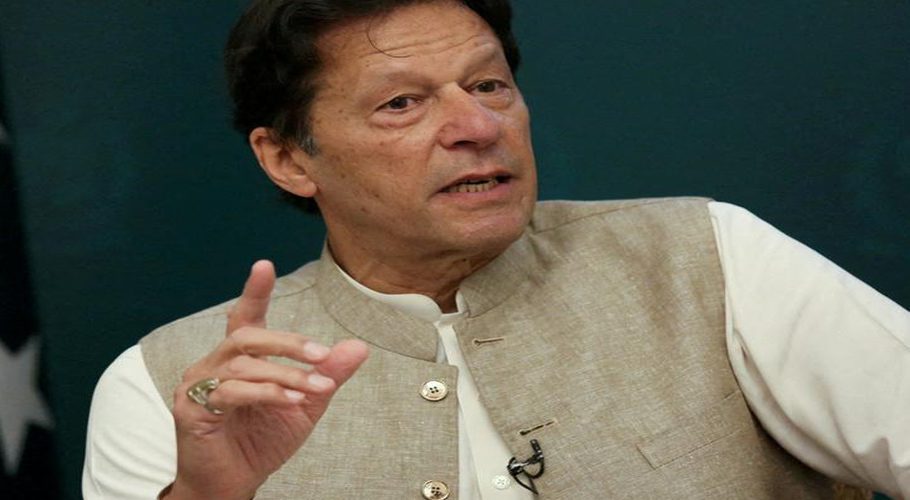 ISLAMABAD: Former prime minister Imran Khan has said that the army is an important part of the country's integrity, but the entire country cannot be held for the appointment of the army chief because the economy is also a very important part.
Talking to a private channel, Imran Khan said that instead of thinking about November, we should think about now because the situation is very bad, textile factories are closing down, there is a severe energy crisis due to which people are losing their jobs.
He said that inflation is increasing day by day, people's problems are increasing, so in such a case we should think about the economy, the only solution to all problems is immediate and transparent elections.
Imran Khan said that 'We are ready to sit down and talk after the government announces the date of the election, but there is only one thing in the mind of the PML-N and PP that they should throw PTI out of the game in any way. But it will not succeed because the people are with us.
Imran Khan said that 'I don't have any assets in London and I don't want to go out, I have everything in Pakistan, so if the government puts my name in ECL, I thank them and anyway why should I do it? They will arrest me because nothing has been proved against me.
The PTI chairman said that the Election Commission is involved in a conspiracy with the government, PPP and PML-N have raised big money from whom they take money and then use it in the election.
Read more: Rana Sanaullah warns PTI of staging protest outside ECP
He said that people raised noise over the selection of the Election Commissioner. He is a PML-N man. We will go to the Supreme Judicial Council against the Election Commissioner and will also hold a peaceful protest outside the Election Commission tomorrow.
PTI Chairman further said that there are 183 methods of rigging, if EVM comes, 130 methods will end by themselves, Shahbaz Sharif and Zardari are not announcing elections for fear of losing the election.
Imran Khan said that there are only 10 seats of PML-Q in Punjab while ours has 163 seats. Accordingly, the cabinet has been restructured, but with time, the cabinet will be increased and in the future, positions will also be given to the members of Muslim League Q.