CM Sindh concerned over MQM-PSP fight on garbage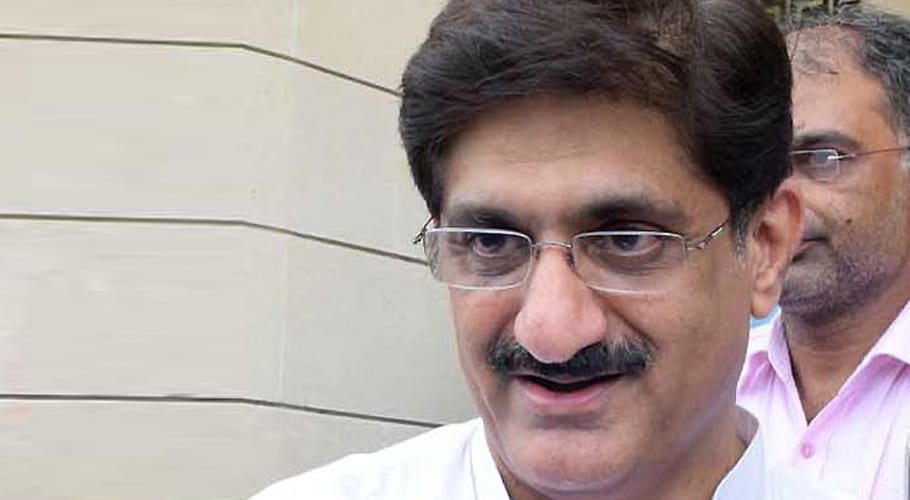 KARACHI: Sindh Chief Minister Murad Ali Shah has said that he is concerned over the fight between Muttahida Quami Movement (MQM) and PSP (Pak Sarzameen Party) on the garbage issue in Karachi.
According to details, Chief Minister Sindh Murad Ali Shah expressed concern over the trash situation in the city. He said that now the politics over the waste issue had begun.
Murad Ali Shah said, "We created Sindh Solid Waste Management. When the authority was created, there were 4000 tons of waste and now there are 16000 tons of waste present."
He said that the worsening condition of trash is not a good sign. He has asked the Deputy Commissioners of designated areas to help in improving the situation.
The chief minister said that we have ordered Karachi Metropolitan Corporation (KMC) to ensure fumigation on a daily basis. He said every area must be covered in the fumigation drive and all manpower and machinery should be incorporated in this work.
It is to be mentioned here that the hygiene condition in Karachi is worsening day by day. Due to sewage overflow, various diseases are spreading in different areas of the city 
In this regard, PSP leader Mustafa Kamal was

designated

as Project Director Garbage by Mayor Karachi Waseem Akhtar but was removed from the position a day after Kamal was assigned the post to help clean up the city.