CEO Amazon Bezos to face protests during India visit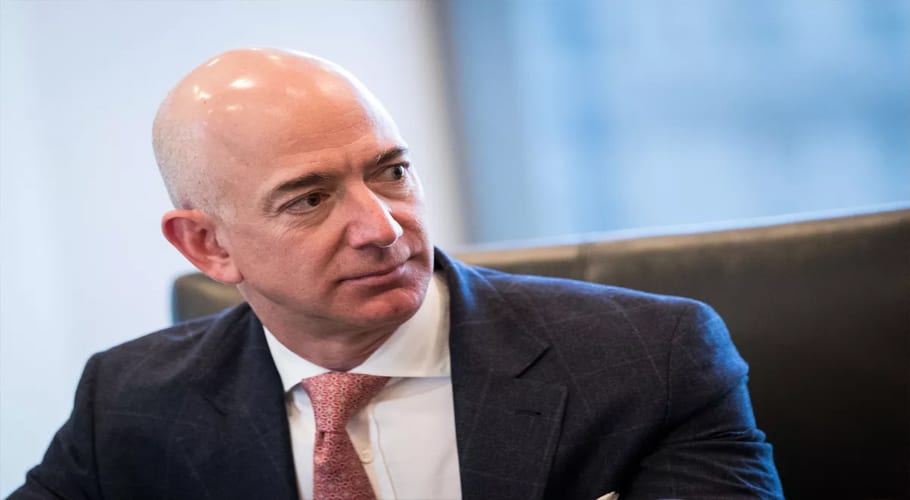 NEW DELHI: Thousands of small-scale merchants in India plan to organise protests against Amazon founder Jeff Bezos, who will be visiting India next week for a corporate event and possible meetings with Indian government officials.
Amazon CEO Jeff Bezos will take part in an Amazon event in New Delhi aimed at linking with small medium-sized corporations.
READ MORE: Vivo S1 Pro available for sale across Pakistan
He also sought meetings with the Indian prime minister Narendra Modi and other officials of government, with discussions expected to focus on e-commerce.
Details of Bezos' trip, such as his date of arrival and length of stay are unknown.
Amazon has not responded to questions to confirm the trip, nor has the office of the prime minister addressed requests for comments. The All India Traders Confederation (CAIT), a group that represents approximately 70 million brick-and-mortar traders, said it will demonstrate in 300 cities during Bezos' visit in the country.
READ ALSO: lunar eclipse 2020 will be visible tonight in Pakistan
Since 2015, CAIT has waged a fight against Flipkart-controlled online stores Amazon and Walmart, blaming them for profound price reductions and violating India's foreign investment law and regulations.