Buzdar approves models of Bahawalpur, Multan civil secretariats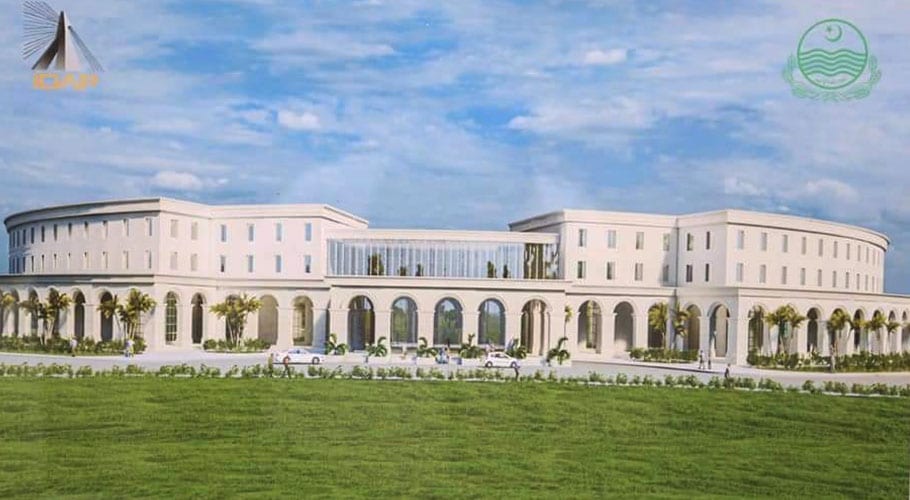 LAHORE: Punjab Chief Minister Sardar Usman Buzdar has approved the models of civil secretariats of Bahawalpur and Multan.
In a statement issued from Lahore, the Chief Minister said that the Punjab Infrastructure Development Authority has developed models for both the secretariats.
He said that Civil Secretariat South Punjab Bahawalpur and Civil Secretariat South Punjab Multan will be constructed on modern lines. He said a new era of progress and development has begun in South Punjab under the leadership of Prime Minister Imran Khan.
In July, Buzdar has approved a summary regarding the construction of South Punjab Secretariat and GORs (government officers' residences) at Bahawalpur and Multan and approved a sum of Rs4 billion in the current year's Annual Development Programme (ADP).
READ MORE: South Punjab secretariat to become operational from Oct 15
The summary was submitted for approval of the chief minister by his principal secretary Iftikhar Ali Sahoo. The construction scheme of South Punjab secretariat would be executed through the Infrastructure Development Authority of Punjab (IDAP).
The South Punjab secretariats were planned to be established in both Bahawalpur and Multan with full departments of planning and development (P&D), finance, police ,health, education, irrigation, communication and works, local government, housing, agriculture.
Each department will be headed by a secretary and separate directorates, regional offices will also be established under the department. The Punjab government has also approved the creation of 385 posts, including an additional chief secretary (ACS) and additional Inspector-General (AIG) Punjab, for the proposed South Punjab civil secretariat.