Netizens clash over PM's call for castration of rapists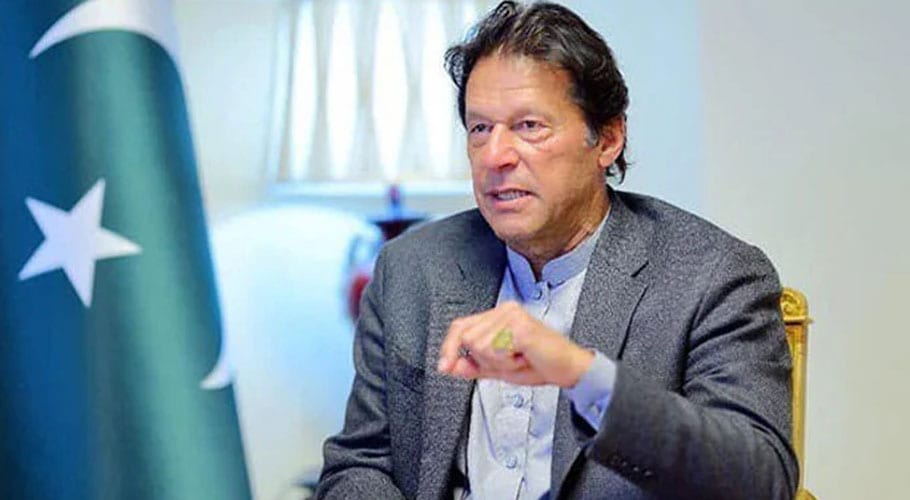 KARACHI: The netizens have clashed over Prime Minister Imran Khan's recent call for the castration of rapists due to the motorway gang-rape incident that occurred last week.
Yesterday, the prime minister said that he would like convicted rapists to be publicly executed or chemically castrated. Surgical castration involves the loss of testicles. This procedure applies to males only while chemical castration is used to reduce the sexual urge. A drug is used here to reduce sexual drives and the capacity for sexual arousal.
Some netizens on Twitter praised the prime minister's call for the castration of rapists and most of them opposed the idea.
There is genuinely no other option. We need to protect our women, children at all costs. These animals need taming. Take away their ability to commit such heinous crimes. Let them live the rest of their lives in shame#ChemicalCastrationForRapists pic.twitter.com/w4bIMUJ3mf

— Civilian Mafia – سولین مافیا (@CivilianMafia) September 15, 2020
As much as I hate that public hangings for pedophile and rapists might never happen but it was great to see the Prime Minister at least agreeing to it..the bright side is that #ChemicalCastrationForRapists will be discussed now. We as people of Pak need to back this!! 🙏🏽🙏🏽

— Talha Anjum (@talhahanjum) September 15, 2020
People who are not agreed with My PM so shut up!! Atleast this PM is working sensibly
Punishment khooof paida karti hain k agar Mene esa kia to esa hojayeega so he is doing right thing he is making criminal afraid and yeah he will #ChemicalCastrationForRapists

— farinasweet (@Sayahussain2) September 15, 2020
#ChemicalCastrationForRapists and Chemical Castration For Pedophiles too
Twitter Accounts are sharing Child Porn If Reported to @cybercrimefia they will call you & tell you that Twitter handles can be taken down but further actions will not be taken, in short you wasted your time

— Kaptaan Pool (@KaptaanPool) September 15, 2020
This way they'll walk around with the pain and memory of their punishment forever!!
just like the victim has to live in this world with the trauma they cause them!!
#ChemicalCastrationForRapists

— nvm (@malikalize17) September 15, 2020
There are few who opposed the idea: 
Chemical castration will produce more psychopaths and vengeful killers. Sharia law should be applied and that is "hang the rapists". #ChemicalCastrationForRapists pic.twitter.com/ufU05ykoMU

— 🍁💫🍃 (@Tarohollic) September 15, 2020
Anaphrodisiac drugs (testosterone suppressing) effects lasts only 3-5 yrs. So, who would guarantee that those rapists would not rape again and become psychopath (antisocial).
So, public hanging is best option. #ChemicalCastrationForRapists pic.twitter.com/U1XRYQ9pZU

— Hashir (@Hashir08515315) September 15, 2020
What a miserable decision it is, do you ever think castration will produce psychopaths, extremist, and vengeful people in our society. The rapist will become more violent after this. The only solution for rapists is death penalty
WE DON'T SUPPORT #ChemicalCastrationForRapists

— Faisal Abbasi (@iamfaisal95) September 15, 2020
#ChemicalCastrationForRapists will NOT remove the violent mindset of men. Why is this move being lauded!?

— acab (@queerwolfie) September 15, 2020