Apple to launch iOS17 update: What to expect?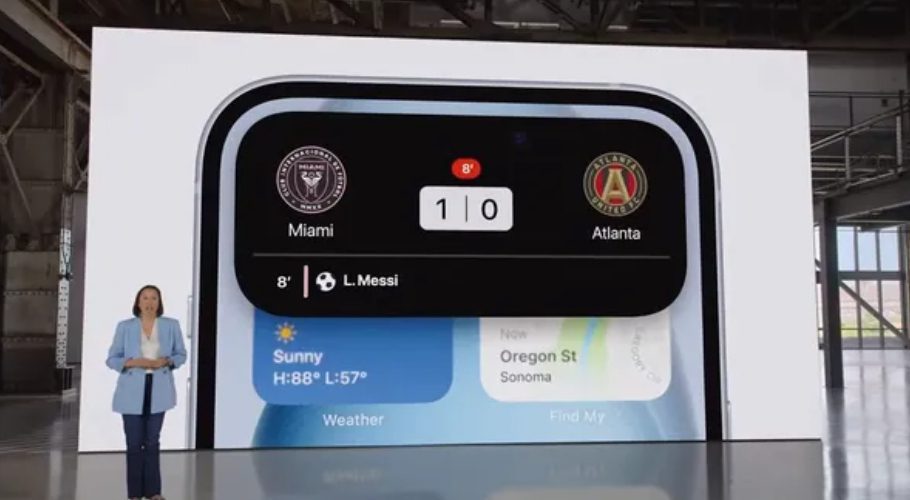 After the launch of the iPhone 15, Apple is set to announce the latest update for iOS 17.
The new operating system was not mentioned in the video presentation at "Wonderlust" event when the iPhone 15 was released but details were provided the same day.
The update for the operating system will include additions and improvements across Apple's flagship product as well as the AirPod.
In June, Apple announced iOS 17 with a wide range of new features and changes for the iPhone. Following over three months of beta testing, the free software update will be released this Monday, September 18 for the iPhone XS and newer.
Here are key features coming to the iPhone with iOS 17:
What's new with iOS 17?
Live voicemail screening: The new operating system will allow users to read a transcript of a voicemail in real-time and decide whether to pick up the call.
Standby mode: iPhone users will be able to put their phones into standby mode while the phone is charging on its side. In this mode, the phone can function as a clock, shuffle through photos or operate widgets.
FaceTime update: Users will be able to project calls to an AppleTV device. The iPhone or iPad will serve as the outgoing camera, but incoming video will be seen on the larger screen.
NameDrop: This new feature, an outgrowth of the AirDrop feature, will allow iPhone users to exchange contact information by holding their phones close to each other.
Adaptive Audio: Introduced into the AirPod Pro, this mode will modulate the volume of media and noise cancellation to match the user's surroundings.
Conversation Awareness: iOS 17 will also include a Conversation Awareness mode, which will customize the volume of what's playing and amplify the voices of the people in front of you.
Contact Posters: iOS 17 lets users create a personalized Contact Poster that appears during an incoming phone call on another person's iPhone. The poster can include a photo or Memoji, and the font and background color can also be customized.
READ MORE: Apple unveils iPhone 15 Pro, holds line on prices
Interactive Widgets: These are now available on the iPhone across the Home Screen, Lock Screen, and the new StandBy view. These can be used for marking a reminder as completed, playing or pausing a song or podcast and controlling accessories in the Home app, and there will be many more possibilities as third-party apps are updated with support in the coming months.
Autocorrect Feature: iOS 17 includes a state-of-the-art language model for word prediction that will greatly improve autocorrection on the iPhone. When typing, on-device machine learning will intelligently correct mistakes with greater accuracy than ever before. Users will now receive predictive text recommendations inline as they type, allowing for words or complete sentences to be added by tapping the space bar.
Apple Maps. This feature will allow the ability to download maps for offline use. Users can download a specific map area and access turn-by-turn navigation, view their estimated time of arrival, find places, and more when an iPhone is not connected to a cellular or Wi-Fi network.
Hey Siri: Apple has simplified the voice command to invoke Siri on the iPhone and other Apple devices, including the iPad, Mac, HomePod, and newest AirPods Pro. Instead of "Hey Siri," users are now simply able to say "Siri" to activate the voice assistant, and can issue multiple commands in succession without having to say "Siri" again.
READ MORE: Apple disputes findings after France bans iPhone 12 sales
What's improved with iOS 17?
FaceTime users will now be able to leave video messages if the person they are calling does not pick up. The messages will function similarly to a voicemail and callers will have available to them all the assorted video effects that a completed FaceTime call would.
Users will also be able to program iOS 17 to automatically silence FaceTime calls from non-contacts. The operating system will add new options for the "Check-In" feature.
The app has added capabilities to create new visuals to alert a person for a call from a contact. The Autocorrect and predictive text features will also be improved in the update. Users will now be able to mute a microphone, media or end a call directly from AirPods.