Alleged leader of bandits' gang arrested in Hyderabad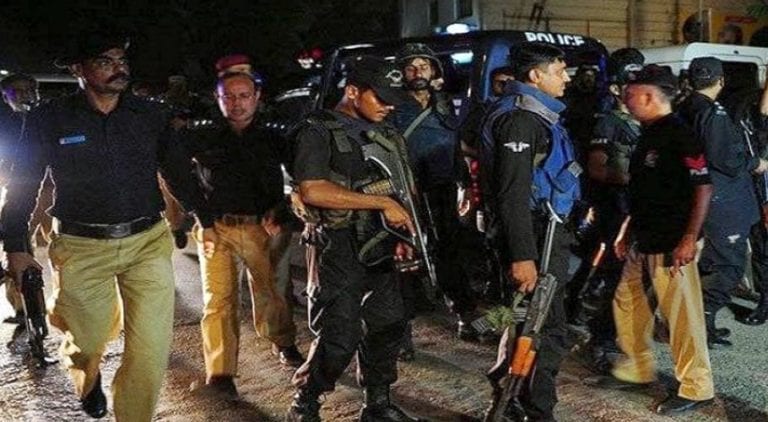 HYDERABAD: Police on Saturday arrested notorious dacoit Ali Khan alias Jhandi Brohi, the alleged ringleader of robbers' gang for carrying out a number of armed robberies in the city.
According to police sources, on a tip-off, a police team carried out a targeted raid and apprehended notorious dacoit Ali Khan alias Jhandi Brohi along with his associates after a police encounter.
"Among the robbers arrested are Ali Khan alias Jhandi Brohi who is involved in other serious crimes including theft, robbery, kidnapping for ransom, attacks on police. While other accomplices Sikandar Bibar and Waqar Shah involved in various other crimes" police sources said.
Police said robbers Sikandar Bibar and Waqar Shah had snatched 375,000 cash and two mobile phones from the owner of Anil Kumar Lohana's shop on Indus Hill Road at gunpoint2020-06-03. Case No. 26/2020 Section 392.34 had registered in the SITE police station.
The robbers also snatched 40,000 cash from a man, Danish son of Shamim Akhtar at gunpoint on 2020-06-03, police added.
The sources said that the police grilled them about their crimes and succeeded in getting a confession.
Cases were registered against the arrested robbers in the Hosari police station.