AJK journalists visit ISPR, briefed on security situation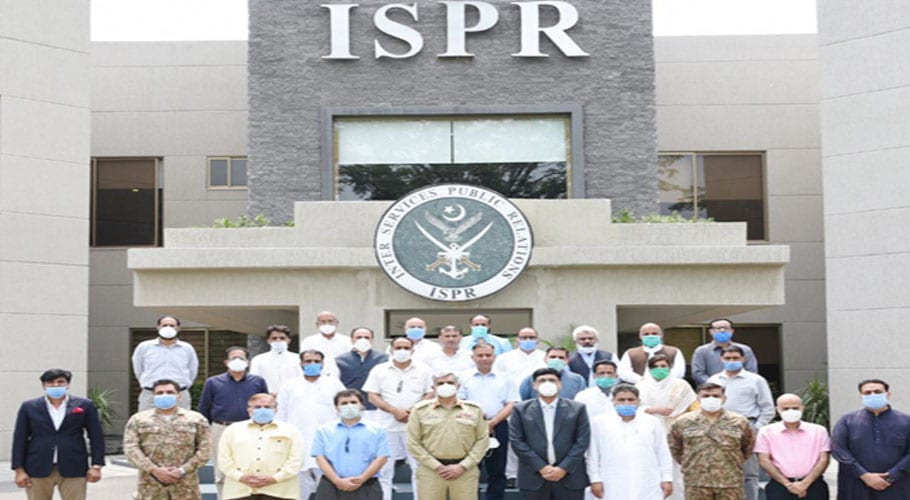 RAWALPINDI: A delegation of Journalists from Azad Jammu and Kashmir visited the military's press wing Inter-Services Public Relations (ISPR).
According to the ISPR, the delegation during the meeting met DG-ISPR. The journalists were apprised of the ceasefire violations by the Indian Army and the targeting of the local population.
Yesterday, Senate Chairman Sadiq Sanjarani decided to convene a special meeting on 5th August to show solidarity with Kashmiris. The Senate Secretariat sent a letter to the Ministry of Parliamentary Affairs on the rolling of Senate Chairman Sadiq Sanjrani.
According to responsible sources, the letter written by the chairman of the senate said that the persecution of Kashmiris and the worst human rights violations would be raised.
Read more: Three soldiers martyred in firing by terrorists in Balochistan: ISPR
A special meeting will consider a one-point agenda for Kashmir next week on 5th August. Chairman Senate Sadiq Sanjarani also sought the opinion of the Ministry of Parliamentary Affairs regarding convening a meeting in Muzaffarabad.
In this regard, the chairman Senate said that he wanted a meeting to be held in Muzaffarabad to show solidarity with Kashmiris.