AC extends Ahsan Iqbal's physical remand by seven days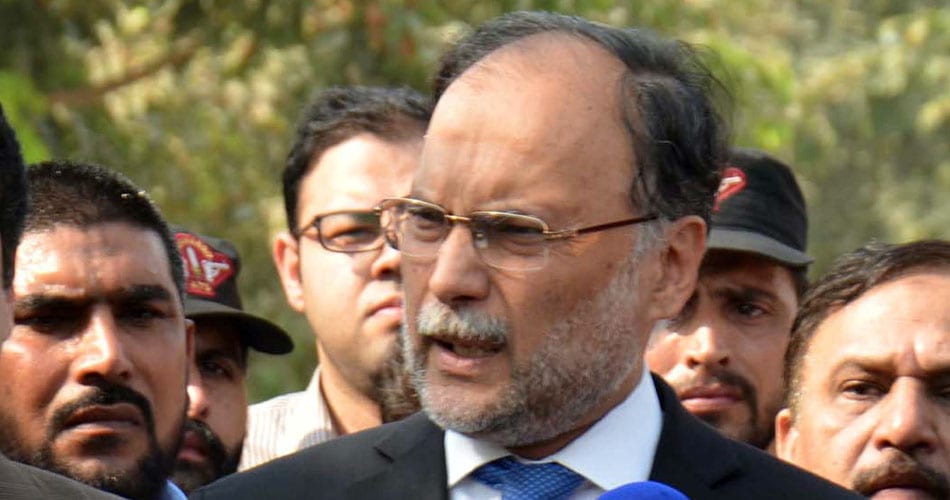 LAHORE: An accountability court in Islamabad handed over Pakistan Muslim League-Nawaz (PML-N) leader Ahsan Iqbal to the National Accountability Bureau (NAB) on seven-day physical remand in Narowal Sports City corruption case,
The accountability court resumed hearing as Ahsan Iqbal was produced before the judge Azam Khan in Court Room No. 2. NAB prosecutor told the court that the feasibility study of the project had not been submitted which suggest ill intentions of those involved in the project.
The prosecutor said the court granted seven-day physical remand out of which two days were spent in the session of the National Assembly. The bureau also wanted to interrogate Iqbal's employment on an Iqama while the scrutiny of documents requires more time.
He said the misuse of power falls under corruption and corrupt practices. The court was pleaded by the prosecutor to approve Iqbal's 14-day physical remand. However, the lawmaker's counsel Barrister Zafarullah opposed the extension of physical remand of Ahsan Iqbal.
Read more: Ahsan Iqbal arrested in Narowal Sports City corruption case
Zafarullah said the project had been approved by twenty members but only Ahsan Iqbal was arrested. He that his client was summoned in the case by NAB since the last 1.5 years and has always submitted his response.
The counsel said if the expenditures of a project are increased than it cannot be considered as a crime until it went into someone's pocket. After conclusion of the arguments from both sides, the court approved seven-day extension in physical remand of Ahsan Iqbal and adjourned the hearing till January 20.
The former interior minister is facing charges of misusing powers and allegedly increasing the construction cost of the sports city project from Rs300 million to Rs3 billio/
The bureau further revealed that the Pakistan Sports Board also misused its authority for the construction of the sports city. Iqbal had distanced himself from the project as it was started during the tenure of the Pakistan Peoples Party (PPP) in 2009.