India subjects Kashmiris to violence: Masood Khan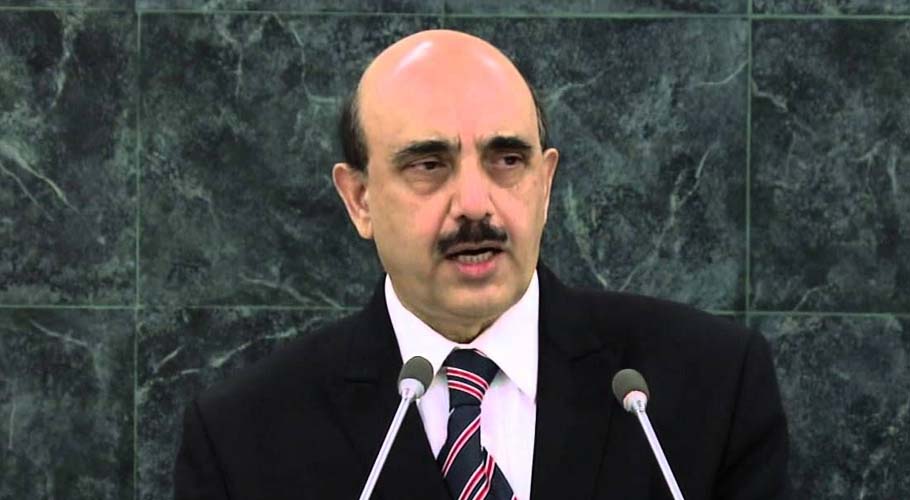 ISLAMABAD: President Azad Kashmir (AJK) Masood Khan on Friday said that Indian forces have been subjecting the people of Kashmir to violence and atrocities.
While addressing the Kashmir Solidarity Youth Convention in Islamabad, Masood Khan said that
the fire India has lightened in Indian occupied Kashmir (IoK) would consume it.
The AJK president said, "What India doing in occupied Kashmir is terrorism. The flames burning in Srinagar will burn the whole of India."
Masood Khan further stated that the Indian army has been roaming on the empty streets of Srinagar. Kashmiris have been under complete lockdown and unable to even offer prayers.
The president said, "The whole world is condemning Indian move. We are thankful to the government for highlighting Kashmir's cause at a global level."
Masood Khan said adding that international media also played an exemplary role in highlighting human rights violations in Kashmir.
He said, "India has snatched the flag and freedom of Kashmir. Extremist Modi has restricted people to the home. If India thinks Pakistan is scared, they are mistaken. We will retaliate."
The president also thanked China, Turkey and other countries for their support of Pakistan's stance on Kashmir.